MSF denounces widespread violence against migrants and refugees at the Serbian-Hungarian border
In recent months, Doctors Without Borders/Médecins Sans Frontières (MSF) teams in Serbia have treated an increasing number of patients who reported widespread violence and cruel and degrading treatment allegedly perpetrated by Hungarian authorities at the Serbian-Hungarian border. The international medical humanitarian organization calls on Hungarian authorities to investigate and take immediate action to stop these brutal practices. 
From January 2016 to February 2017, MSF treated 106 cases of injuries allegedly perpetrated by Hungarian border patrols. All cases treated by MSF teams follow similar patterns of violence, including injuries caused by beating (54 cases), dog bites (24 cases), irritations caused by tear gas and pepper spray (15 cases) and other injuries (35 cases).  Such abuse did not exclude vulnerable people such as unaccompanied minors: out of 106 cases, 22 were below 18 years old.  
"People tell us that they are beaten, made to lie on the ground while police officers stomp on them wearing boots, that their clothes and shoes are often confiscated in the snow so that they have to walk back to Serbia barefoot through the cold. The bruising and other symptoms that we see and treat are consistent with the type of abuses described," declares Christopher Stokes, MSF General Director, who has just come back from Serbia.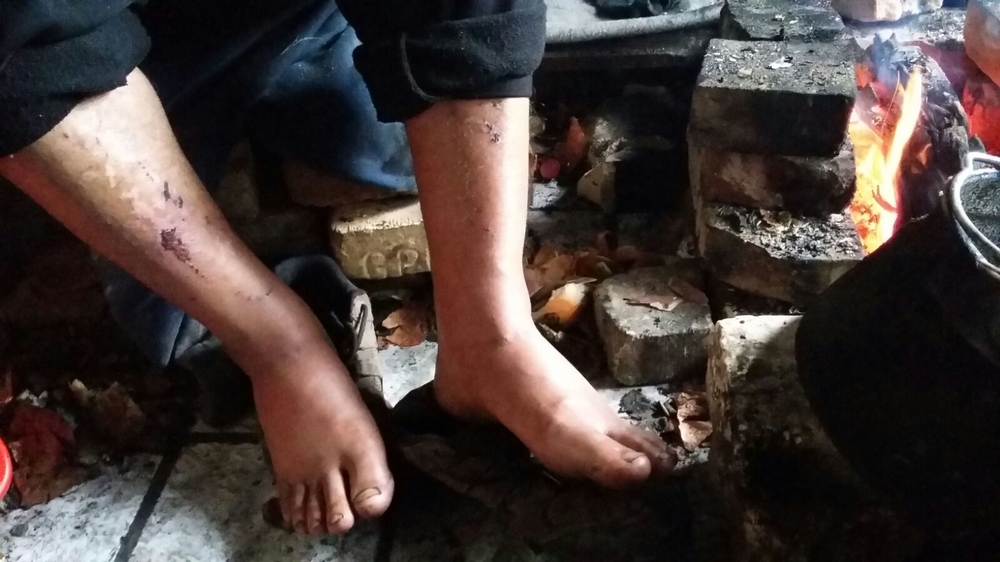 'A ritual of brutality'
"It's like a standard package of abuse," Stokes says, "a ritual of brutality at the EU's border designed to stop people from trying to cross again. It is just shocking that this is happening while European leaders are turning a blind eye. During the EU Council meeting on the 9th of March, which will be held exactly one year after the official closure of the Balkan route, European leaders should discuss if this brutality is how they plan to continue to protect their borders."
According to recent testimonies collected by MSF teams, this violence has become repetitive and more humiliating in the last few weeks. During the last weeks of February, more precisely on the night of the 21st to the 22nd of February, almost 240 people were allegedly pushed back from Hungary. The following day the MSF clinic in Belgrade was crowded, with more than 20 people seeking medical care after being severely beaten. "This probably represents only the tip of the iceberg, as many of the people we meet at the border, for a variety of reasons, do not seek medical care for their injuries. The volunteer groups that we are working with at the border encounter similar cases in large numbers," says Stokes.
MSF calls on European authorities and EU institutions to ensure full respect of the right to seek asylum and to strongly condemn all forms of ill-treatment at borders: "Fences, push-backs and deterrence are not only cruel and inhumane, they are also ineffective and do not prevent people from crossing. We continue to call for safe and legal channels to be open for people seeking protection in Europe," concludes Stokes.