Indiscriminate bombings and chronic shortages of supplies and staff have led to the closure of more than half of Yemen's health facilities.
Recent outbreaks of diseases such as cholera and diphtheria and an upsurge in fighting have exacerbated the already dire humanitarian situation in Yemen.
More than three million people have been displaced since the war started in 2015. With an estimated 20 million in need of humanitarian assistance, our activities in Yemen are among our most extensive worldwide.
Taiz City, Yemen: Humanitarian medical space under indiscriminate attack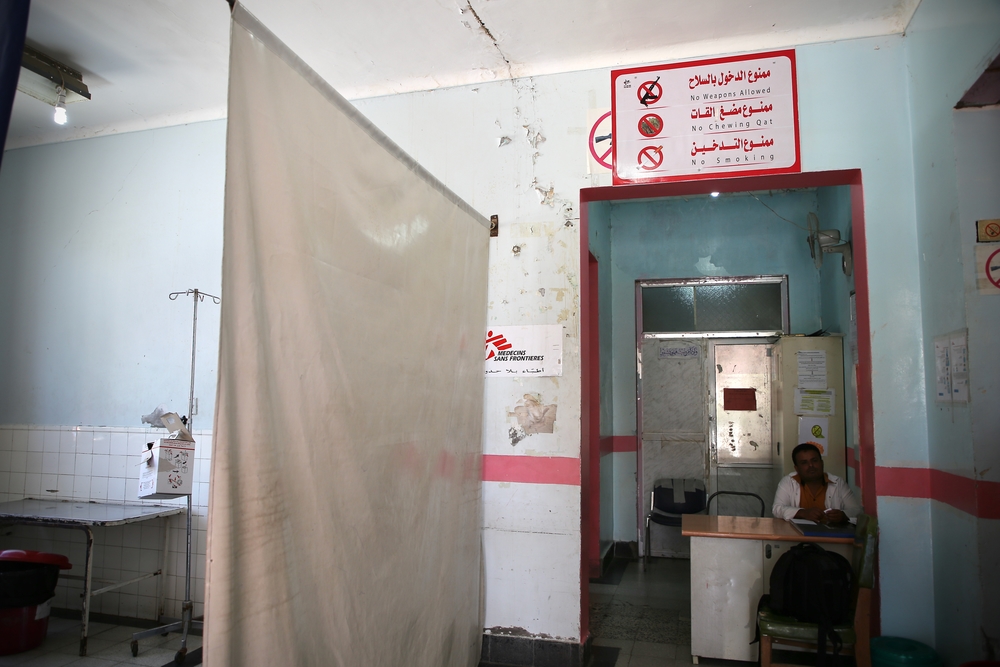 MSF renews its call on all warring parties to take all necessary measures to respect health facilities and hospitals as humanitarian spaces and to end indiscriminate attacks and other violations that threaten the lives of healthcare workers, patients and caretakers.
Al-Thawra General Hospital is considered the largest public hospital in Taiz City. It has been struck by indiscriminate shelling from the armed forces of the Ansar Allah group and has suffered armed violations committed by armed groups linked to the internationally recognised Government of Yemen.
Yemen: A Canadian field worker on the impact of war on mother and child health in Taiz
The ongoing conflict in Yemen, with indiscriminate bombings, shelling and shortages of supplies and staff, have led to the closure of many of the country's health facilities. More than three million people have been displaced since the war started more than four years ago.
With an estimated 20 million in need of humanitarian assistance, Doctors Without Borders/Médecins Sans Frontières (MSF)'s activities in Yemen are among our most extensive worldwide. Ivy Bojmic, a Canadian MSF field worker, describes the impact she has seen in Taiz, where MSF provides care to a city divided by conflict.
Yemen: MSF hospital partially destroyed in Mocha attack 
A hospital run by MSF in Mocha, in southwestern Yemen, was partially destroyed on November 6, 2019, in the evening when an aerial attack, hit the surrounding buildings, including a military warehouse. 
At the time of the attack, around 30 patients and 35 staff were present in the hospital. Fortunately, no casualties were reported among them. Everyone was rapidly evacuated. The majority of stable patients were able to leave the area on their own, while some critical patients, including two new-born babies, were transferred by MSF teams to another hospital in Mocha.
The MSF hospital was severely damaged by the explosions and the fire which followed the aerial attack which hit a nearby military warehouse. The pharmacy was burnt and the office buildings were destroyed, while damage has still to be assessed on some technical buildings including that housing the power generator. The windows of the hospital wards were shattered by the force of the blasts.
Last stop Khamer: stories of exile in Yemen
Since the end of March 2019, heavy fighting has intensified in Hajjah governorate. The conflict between Ansar Allah's troops and forces loyal to President Hadi, backed by the Saudi and Emirati-led coalition, has displaced thousands of people. Some of them have sought safety in Khamer, in the neighbouring governorate of Amran, where MSF teams are providing medical and surgical care. Report from Dahadh camp.
These displaced families have joined many others, already living in exile in Khamer for several years after fleeing fighting. In Dahadh camp, nearly 3,500 people are now living in precarious conditions, with limited access to medical care and water.
Over the past years, MSF teams have distributed emergency kits to people in Dahadh camp on multiple occasions, and ran mobile clinics to provide medical care until our access to the camp was no longer permitted. 
Yemen: MSF admits 51 wounded casualties within a few hours amid chaos in Aden 
August 28, 2019, saw heavy fighting in Aden between various armed groups, principally forces loyal to President Hadi opposing the southern separatist movement. In the space of a few hours, Doctors Without Borders/Médecins Sans Frontières (MSF) teams admitted 51 wounded casualties. 10 were dead on arrival. 
"It's total chaos here. There was fighting in the city all day yesterday. Things appear to have calmed down a bit this morning, but we expect the hostilities to resume at any point," says MSF programme manager for Yemen Caroline Seguin who is in Aden.
51 wounded casualties have been admitted to the MSF hospital. 10 were dead on arrival. The hospital has 80 inpatients. "This is the third huge influx of wounded people in three weeks," Seguin continues. A neighbourhood near the hospital was targeted in an international coalition airstrike in the early evening. "At this point it's difficult to establish which groups control which of Aden's neighbourhoods. The airport and the area around it are closed and there's a real risk of being trapped by the fighting," warns Seguin. 
Yemen: A population on the frontline, indiscriminate attacks on civilians, and still no sign of change
On August 11, 2019, the extended Kaeed family was gathered in a civilian building in Mustaba, in the Hajjah governorate of northwestern Yemen, to celebrate Eid al-Adha. The family had already fled their hometown to seek refuge in Mustaba, and were sitting down for lunch when an airstrike directly hit their building. The strike killed at least 10 members of the family and injured 17, all of whom arrived at the MSF-supported Abs Rural Hospital for treatment: the largest influx of civilian war-wounded to the hospital in a single day since the beginning of the year.
Yemen: MSF's hospital in Aden overwhelmed by influx of patients wounded in intense fighting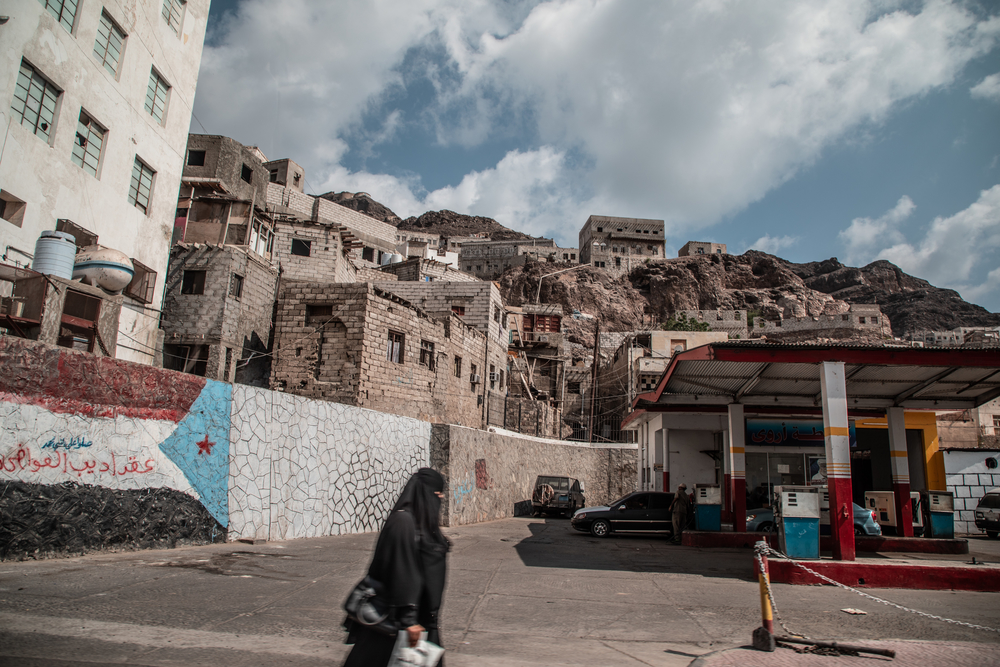 Since Thursday evening, Aden has been in a state of war as intense fighting opposing various armed groups continues across the city. In less than 24 hours, Médecins Sans Frontières treated 119 people in its hospital and the wounded continue to pour in. The airport is closed, and the city has ground to a halt.
In less than 24 hours, the MSF teams treated 119 patients, 62 of whom required emergency inpatient care. "Most of the wounded are civilians trapped by the fighting and probably victims of mortar fire or stray bullets. Yesterday we treated a woman who had a bullet wound and she was eight-months pregnant. At least five people were dead on arrival at the hospital, one of them a child," says Caroline Seguin, MSF's head of programmes in Yemen.



A day in Al Salakhana hospital
Hisham Al-Dawa, MSF field coordinator: 

"Clashes erupt every day, especially at night, close to the Al Salakhana area where MSF is operating. The bullets reach the hospital. The civilians also, the bullets hit their houses. Some kids get shot because of stray bullets. The bullet apparently is within the abdomen. This is the vertebra on the AP [anterior posterior] it's here, but on the lateral it's here. Operation time will be three hours. Knife please."
Nizar Jahlan, MSF anaesthesiologist:

"The patient was so lucky because it's only a small injury on the large intestine. Now we are going to finish the operation and close the abdomen. We receive a lot of road-traffic accidents, a lot of burn patients, a lot of fractures and also a lot of gunshots, most of them are civilian people."
Yasser Ahmed, fisherman: 

"We're fishermen, we got to sea the hole time, it's how we make a living. We'd gone to sea for two days. We left at 4pm. At 3:30am, we'd just cast the nets from the first boat and were going to the second boat when the airplane came and bombed us. Eight people on the boat were injured. Seven of them died, he's the only survivor. He lost two of his brothers, his nephew and several friends that day. The fishermen on the second boat were injured too, including me. We weren't committing any crime, we were just trying to make a living.
It was around 1.30am, I was sitting next to my house and I was about to go inside when a bullet hit my leg. Two of my toes were amputated. The main challenge is that some cases need a postoperative intensive care unit, which we have, but for complicated cases sometimes we have to refer these patients to another big hospital."
Mohammed Youssef Al Hamadi, MSF hospital guard: 

"I don't want my children to live in fear, I wish I could keep them safe. Like any father, I live in constant fear because death is so close all the time. Before the war, life was so normal, people were working and earning their living without fear of being hit by stray bullets." 
Since October 2018, MSF teams have treated 6,600 patients in Al Salakhana hospital, including 440 war-wounded.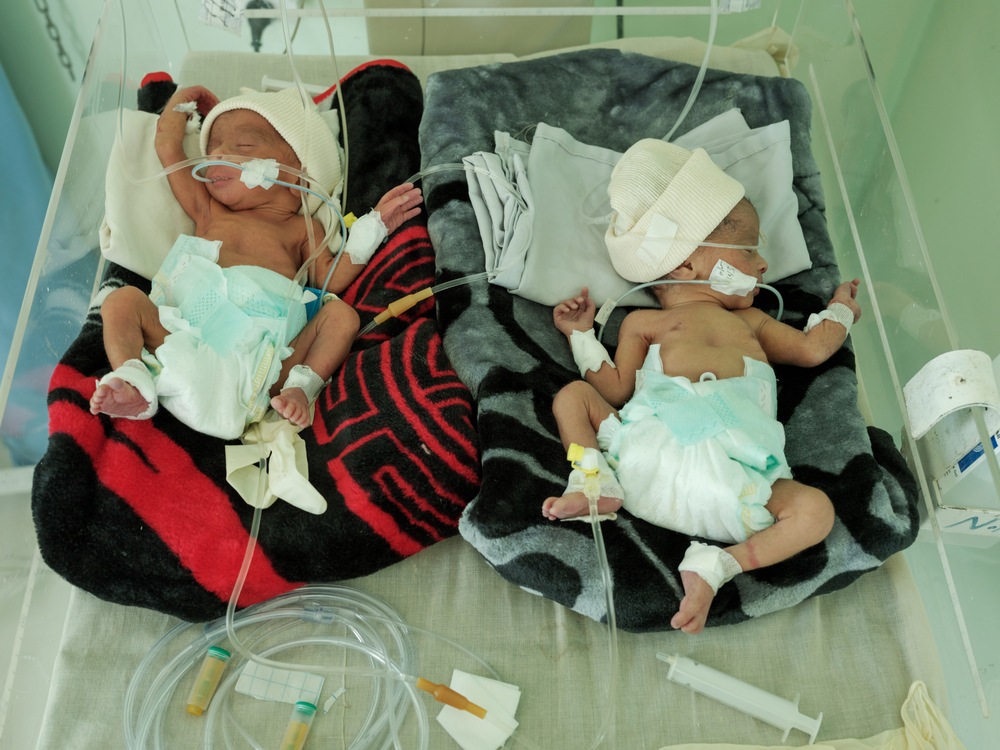 Many expectant mothers experiencing complications in childbirth and parents of sick children are unable to reach medical care in Yemen in a safe and timely manner, often with deadly consequences, a report by international medical organization Doctors Without Borders/Médecins Sans Frontières (MSF) has found.
MSF's new report, Complicated delivery: The Yemeni mothers and children dying without medical care, outlines the impact of the war on pregnant women, new mothers and children under 15 – who are some of the most neglected and vulnerable people in Yemen – as observed by MSF medical teams working in Taiz and Hajjah governorates.
Four years into the conflict, the warring parties in Yemen and their international backers have brought about the effective collapse of the country's public health system, which cannot meet the needs of Yemen's 28 million people.
Between 2016 and 2018, 36 mothers and 1,529 children died – 1,018 of whom were new-borns – in MSF's Taiz Houban hospital, in Taiz governorate, and the MSF-supported Abs hospital, in Hajjah governorate. Of the deaths in Taiz Houban, almost one-third were children and new-borns who were dead on arrival. Many newborns brought to MSF for care had a low birthweight or were born prematurely, at home or in small private clinics. The most common causes of deaths in neonates were prematurity, birth asphyxia and severe infection (sepsis).
Read the full MSF report: Complicated delivery: The Yemeni mothers and children dying without medical care
Timeline of the Conflict
This timeline was created in order to present the key events since the escalation of the conflict in March 2015, as well as the development of MSF efforts to improve access to health care for the population. As the health care system collapses to a critical state, MSF is continuing to expand its activities.