There are more than 65 million people around the world currently displaced from their homes, the highest number since the Second World War. Many are fleeing persecution, poverty and war in their home countries, but are forced by official barriers into underground human-trafficking networks.
Doctors Without Borders/Médecins Sans Frontières (MSF) delivers humanitarian medical care to many of these people first-hand: to those who have been uprooted by war, are stuck in transit camps or have risked abuse at the hands of people smugglers. Our teams have witnessed the suffering and conflict that have led people to embark on these terrifying journeys — and the humanitarian consequences of the international community's failure to protect their rights and freedoms.​
Niger: "Imagine being dumped in the desert, in the middle of nowhere, with no food or water"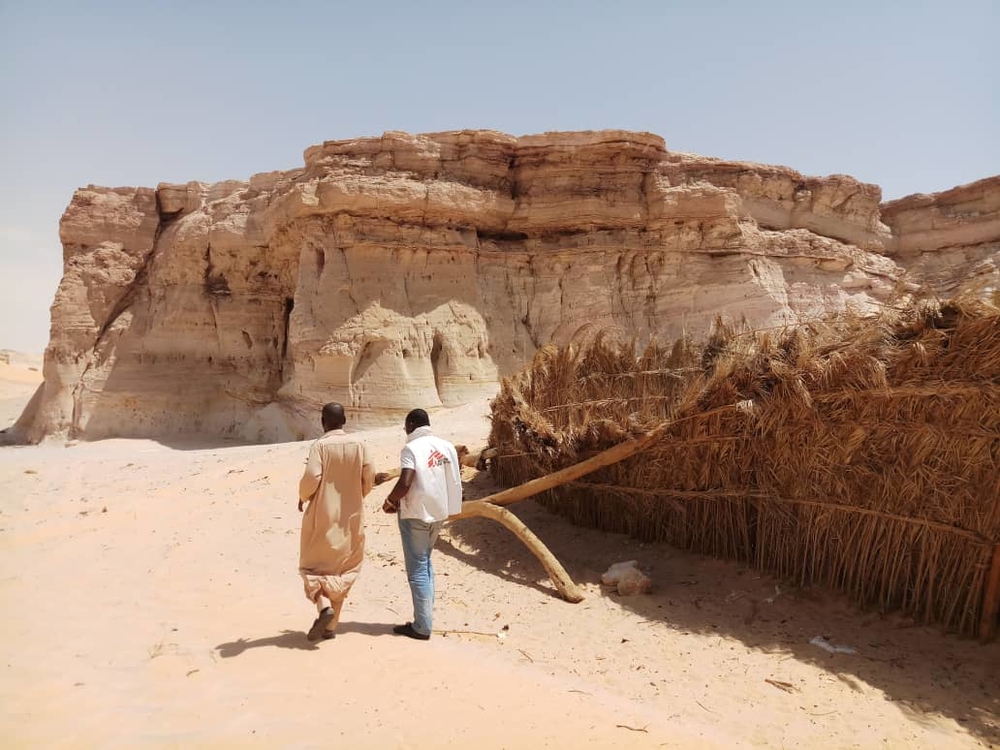 Niger has been on Africa's migration route for centuries, particularly the Agadez region. In recent years, travellers heading north have been joined by thousands of people moving south, either expelled from Algeria or returning from Libya. Far from stopping the flow of people, the recent criminalization of migration by both European and non-European governments has significantly increased the vulnerability of people on the move, whether they are migrants, refugees, asylum seekers, traders or seasonal workers. Forced to avoid the usual routes, people are taking more dangerous ones – across the Ténéré desert and the Aïr Mountains – putting them at risk of exploitation and violence.
MSF resumes search and rescue operations amid spiraling conditions in Libya and European inaction
Doctors Without Borders/Médecins Sans Frontières (MSF) announces the resumption of life-saving search and rescue operations in the Central Mediterranean, and condemns the criminal inaction of European governments.
The return to sea comes after a sustained two-year campaign by EU governments to stop virtually all humanitarian action at sea, and the normalisation of vindictive policies that have caused deaths at sea and suffering in conflict ridden Libya.


The Indomitable Women of Guerrero
They are strong, the women of Guerrero, one of Mexico's most violent states, fought over by myriad criminal gangs, self-defence groups, police and military authorities. Many rural communities have been isolated by the violence. We spoke with women, individually and in groups, from the Sierra Madre, a mountain range that runs through the state, whose villages have been cut off for months, as a result of the rivalry between armed groups.
"I was in the car with my husband, his cousins and one of their wives. We were driving down the mountain, on our way to a nearby city, when armed men in vans forced us to stop. They made the four men get out of the car and took them away. A man passing by later on a motorcycle helped us, the women, by taking us to the city, where we went to the police. The men were missing for five days. They found them later, by the side of the road, dead and buried."


'Mexico is not an option for my family': Migrants from Central America face uncertainty, persecution and violence on their journeys
Right now, in May 2019, thousands of migrants and asylum seekers are living in shelters and on the streets of violent Mexican border cities, such as Reynosa, Mexicali and Nuevo Laredo. They live in uncertainty because the US government has forced them to stay in Mexico, including some of those who have legally filed their asylum applications in the United States. They fear for their safety and are not sure of their future. Since 2012, Doctors Without Borders/Médecins Sans Frontières (MSF) have documented a pattern of violent displacement, persecution, sexual violence and forced repatriation among migrants in Mexico. 
In these cities there are only a small number of shelters where migrants and asylum seekers can find refuge, and many of them are already at maximum capacity. This has forced those migrants and asylum seekers that cannot find beds to live instead on the street, with little money and no access to either medical or legal assistance.
Even as the US administration fans the flames of a "state of emergency" at the border with Mexico, the real crisis is the terrible violence and inhuman treatment that many migrants and asylum seekers have experienced in their home countries. It is this violence, which is rife across Guatemala, Honduras and El Salvador, that causes thousands of families to make the hard decision to leave and begin their journey north.
MSF declares that US asylum policies are unacceptable, and put Central American migrants in Mexico at more risk of violence and abuse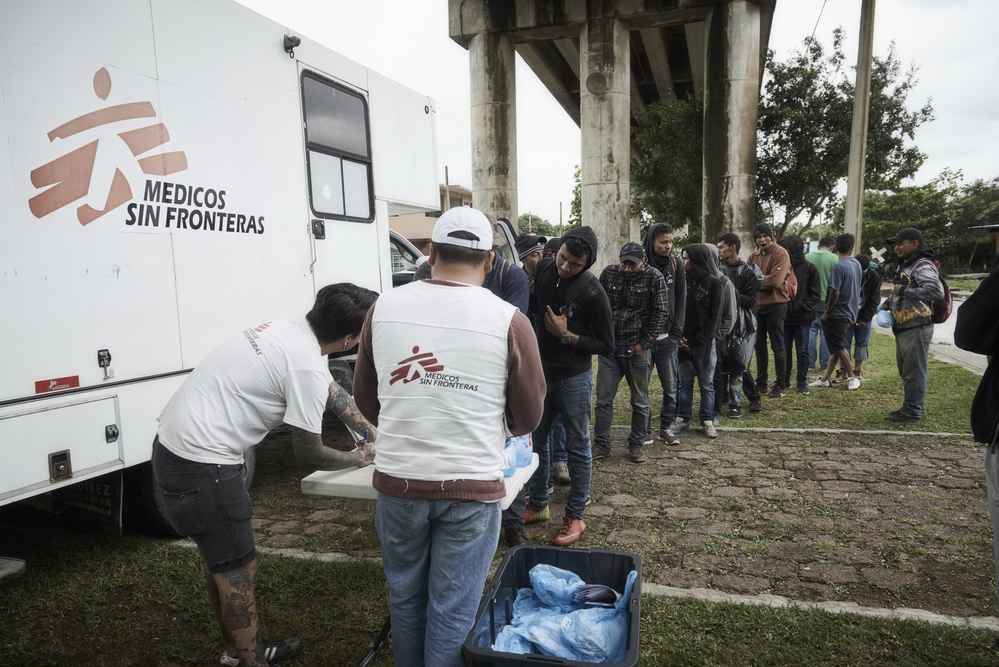 Current and proposed policies to severely restrict the ability to seek asylum in the United States, along with the US government's unwillingness to quickly process migrants at ports of entry along the US- Mexican border, have created an administrative limbo that leaves Central American asylum seekers in Mexico exposed to further violence, said the international medical humanitarian organization Doctors Without Borders/Médecins Sans Frontières (MSF) in a press release on Thursday, December 13, 2018.
In Mexico, MSF provides humanitarian assistance to people escaping horrific levels of violence in El Salvador, Honduras and Guatemala. Many have survived the murder of family members, kidnapping, recruitment by armed groups, extortion and sexual violence. Many of them fear death and violence if they are forced to return home.
"Although the US government's proposed asylum ban is temporarily on hold, many of our Central American patients tell us they are avoiding crossing the border," said Sergio Martín, head of mission of MSF in Mexico. "They fear that once they reach the US they won't be able to apply for asylum, and will end up deported to countries where their lives are at risk."
The vast majority of Central Americans who are traveling through Mexico are fleeing violence, extortion and forced recruitment at the hands of criminal organizations and gangs in Honduras, El Salvador and Guatemala. During their transit north through Mexico, many are exposed to further dangers, in particular cruel, inhumane and degrading treatment by the criminal organizations that control these routes — including assaults, extortion, sexual violence, human trafficking, kidnappings and torture.
With migrant lives still at risk on Mediterranean, MSF is forced to terminate operations of search-and-rescue ship Aquarius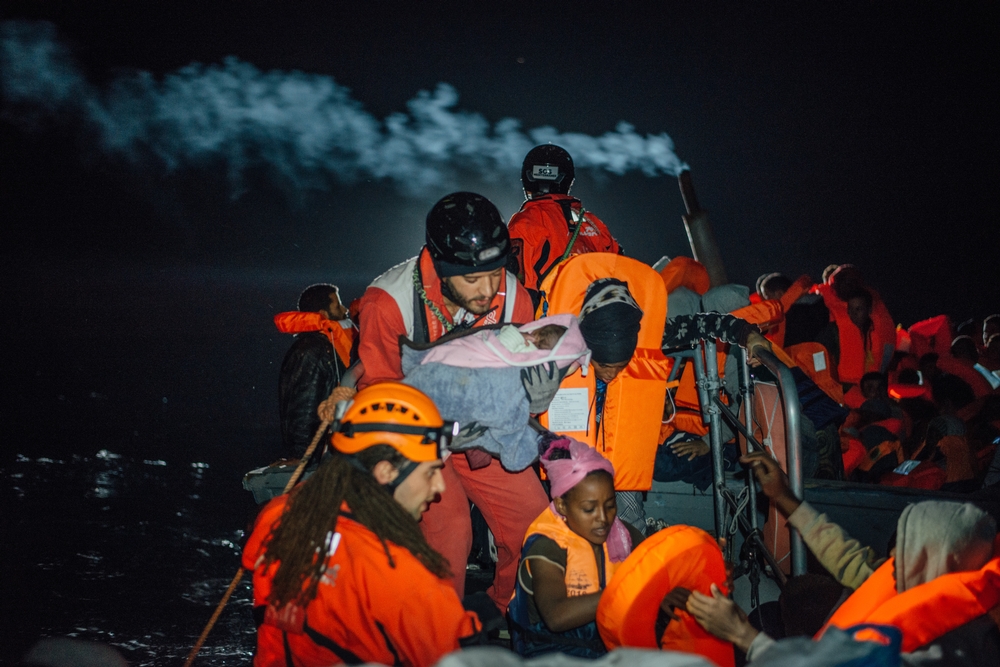 While refugees, migrants, and asylum seekers continue to die in the Mediterranean Sea, Doctors Without Borders/Médecins Sans Frontières (MSF), together with its partner SOS Méditerranée, have been forced to terminate operations of our search-and-rescue vessel, the Aquarius.
Over the past two months, as people have continued to risk their lives at sea crossing the world's deadliest maritime migration route, the Aquarius has remained in port, unable to carry out its humanitarian work as a result of a sustained campaign spearheaded by the Italian government and backed by other European states. Attacks aimed at delegitimizing, slandering and obstructing aid organizations have hindered assistance to vulnerable people. Coupled with the European Union's ill-conceived external policies on migration, these campaigns are undermining international law and humanitarian principles. With no immediate solution to these attacks, MSF and SOS MEDITERRANEE have no other choice but to begin decommissioning the Aquarius.
"This represents a dark day," says Nelke Manders, MSF's General Director. "Not only has Europe failed to provide search-and-rescue capacity, it has also actively sabotaged others who are attempting to save lives. The end of Aquarius means more deaths at sea and more needless deaths that will have no witnesses."
Over the past 18 months, the unprecedented efforts curtailing humanitarian assistance have drawn upon tactics used in some of the world's most repressive states. Despite working in full compliance and transparency with authorities, the Aquarius was twice stripped of its registration earlier this year due to political motives, and now faces absurd allegations of criminal activity. Amidst smear campaigns and deliberate manoeuvres to undermine international law, people rescued at sea have been denied access to safe ports, refused assistance from other ships and left stranded at sea for weeks at a time.
'An assault on international law': MSF Canada Executive Director Joe Belliveau on the Aquarius and the humanitarian crisis on the Mediterranean Sea
This op-ed was originally published by Le Devoir on December 7, 2018.
By Joe Belliveau
The Mediterranean Sea is the world's deadliest stretch of water. More than 2,000 people have died trying to cross it this year, virtually all of them migrants and refugees fleeing conflict, trauma and persecution in their home countries. Many have no choice but to place themselves in unseaworthy and over-filled vessels in a last desperate attempt to reach safety in Europe.  Many do not survive.
Recent actions by some European governments have now made the likelihood of more deaths even higher. Despite obligations under international law to help people in distress at sea, European authorities have drastically reduced their search-and-rescue operations — and in the case of Italy, have not only refused to accept asylum seekers arriving by sea but have taken aggressive action against organizations working to save lives and prevent more drownings on the water.
Since 2015, Doctors Without Borders/Médecins Sans Frontières (MSF) has helped more than 60,000 people at risk on the Mediterranean Sea. Last year alone, teams on the Aquarius, a search-and-rescue ship operated by MSF in partnership with the charity SOS Méditerranée, rescued more than 15,000 people from drowning. As a result of those efforts, we have come under attack from not only anti-migrant groups in Europe, but from the efforts of European governments themselves to stop our lifesaving actions.
Italy's new coalition government, in particular, has aggressively targeted MSF: pressuring Panama to revoke the flag of the Aquarius ship; suspending our bank accounts; and spuriously accusing us of colluding with human traffickers and illegally dumping medical waste, all leading to a suspension of our search-and-rescue efforts.
Criminalizing humanitarian aid
These are not just attacks on MSF. Similar actions have been taken against other humanitarian search-and-rescue ships working on the Mediterranean Sea. They are a concerted assault on the foundations of international law and the entire legal framework governing humanitarian action. And they are part of a worrying trend in which governments seek to criminalize humanitarian aid using inappropriate legal mechanisms to further their political agendas. This approach, intended or otherwise, undermines the foundations of the international legal system that was put in place after the horrors of the Second World War — to protect civilians and prevent suffering caused by conflict, displacement and humanitarian crisis.
This week, Canada's Minister of Foreign Affairs, Chrystia Freeland, is in Europe attending a series of meetings in Belgium, Italy and Germany, including the 25th ministerial Council for the Organization for Security and Cooperation in Europe (OSCE), where she has said she intends to "reiterate the need to uphold the rules-based international order in the face of growing challenges around the world."
We applaud Minister Freeland's plans to stand up for a system that holds member states to their responsibilities under international law, and we hope she will take this opportunity to demonstrate that Canada stands firmly against the continued erosion of the international framework upon which all humanitarian action depends.  
To that end, we encourage Minister Freeland to insist on a cessation of unfounded legal assaults on humanitarian rescue efforts in the Mediterranean Sea, and to demand that our European allies must uphold their obligations under international maritime law, so that organizations such as MSF can resume their lifesaving search-and-rescue operations. Policies under which passengers on intercepted migrant ships are returned to Libya, a place where they are frequently subjected to detention, torture and horrific abuse — and is clearly not the safe harbour demanded by international maritime conventions — must also stop.
Over the past two months, as refugees, migrants and asylum seekers have continued to put their lives at risk crossing the Mediterranean Sea, the Aquarius has remained in port, unable to carry out its humanitarian work as a result of a sustained campaign spearheaded by the Italian government and backed by other European states. Attacks aimed at delegitimizing, slandering and obstructing aid organizations have hindered assistance to vulnerable people. These campaigns are undermining international law and humanitarian principles.
With no immediate solution, MSF and our partners SOS Méditerranée announced yesterday that we have no other choice but to begin decommissioning our search-and-rescue ship, the Aquarius. That will mean more needless deaths at sea. For MSF, this represents a dark day for international humanitarian values in Europe. We are looking to Canada to remind our allies that those values are matters of principle, not political convenience.
Joe Belliveau is Executive Director of Doctors Without Borders/Médecins Sans Frontières (MSF) Canada.
Violence and migration from Central America: A neglected humanitarian crisis
Every year an estimated 500,000 people flee extreme violence and poverty in the Northern Triangle of Central America, which includes Honduras, El Salvador, and Guatemala. Despite catastrophic conditions in the region, the United States and Mexico have focused efforts on detention and deportation rather than on providing safety and support. Doctors Without Borders/Médecins Sans Frontières (MSF) teams offer medical and psychosocial care to displaced people in Central America and Mexico.
Stephanie Puccetti is a humanitarian affairs advisor for MSF's office in the United States. She recently travelled through Honduras, Mexico, and along the US border to gather information about the challenges facing migrants and asylum seekers. As part of a global team that represents MSF's operations to key stakeholders—including governments, intergovernmental organizations, and other humanitarian groups—she works to ensure that those making decisions at the political and policy levels understand the implications for crisis-affected communities. Through sharing perspectives from our staff in the field and from our patients, MSF aims to protect and expand the space for medical humanitarian action.
MSF forced to end mental health activities for refugees and asylum seekers on Nauru; calls on Australia to end offshore detentions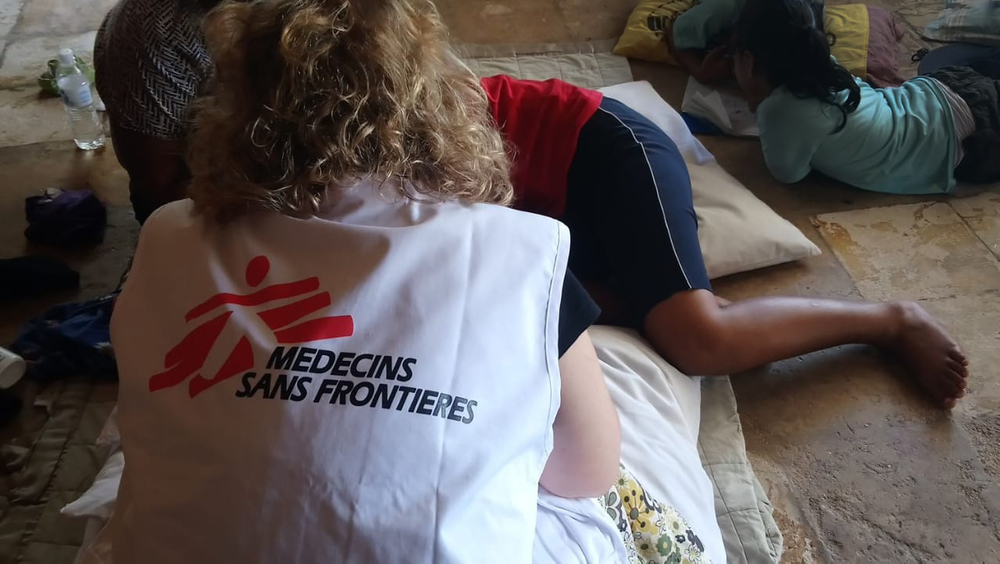 Doctors Without Borders/​Médecins Sans Frontières (MSF) strongly condemns the government of Nauru's sudden decision to cease the provision of desperately needed mental health care provided by MSF to asylum seekers, refugees and the local community on Nauru.
The international humanitarian medical organization describes the mental health situation of refugees on the island as "beyond desperate" and calls for the immediate evacuation of all asylum seekers and refugees from the island and for an end to the Australian offshore detention policy.
"It is absolutely disgraceful to say that MSF's mental health care is no longer required; the mental health situation of the refugees indefinitely held on Nauru is devastating. Over the past 11 months on Nauru, I have seen an alarming number of suicide attempts and incidents of self-harm among the refugee and asylum seeker men, women and children we treat," said Dr. Beth O'Connor, an MSF psychiatrist. "We were particularly shocked by the many children suffering from traumatic withdrawal syndrome, where their status deteriorated to the extent they were unable to eat, drink or even walk to the toilet."
MSF calls for evacuations amid suicide attempts and self-harming among child refugees in Moria, Greece
Doctors Without Borders/Médecins Sans Frontières (MSF) is witnessing an unprecedented health and mental health emergency among the men, women and especially children kept in Moria camp, on Lesvos, Greece. MSF is calling for the emergency evacuation of all vulnerable people, especially children, to safe accommodation on the Greek mainland and within the European Union.
The policy of containing  asylum seekers on Greek islands has led to more than 9,000 people, a third of whom are children, being stuck indefinitely in the Moria camp, which has a maximum capacity of 3,100 people.
MSF teams are seeing multiple cases each week of teenagers who have attempted to commit suicide or self-harmed, and are responding to numerous critical incidents as a result of violence, child self-harm and lack of access to urgent medical care, highlighting significant gaps in the protection of children and other vulnerable people.
Between February and June this year, in a group mental health activity for children (between 6-18 years), MSF teams observed that nearly a quarter of the children (18 of our 74) had self-harmed, attempted suicide or had thought about committing suicide. Other child patients suffer from elective mutism, panic attacks, anxiety, aggressive outbursts and constant nightmares.
Follow @MSF_Sea's response to urgent humanitarian needs on the Mediterranean Sea
The @MSF_Sea Twitter account brings you the latest updates from our maritime operations seeking to provide rescue and care people at risk of dying on dangerous migration journeys. 
Mediterranean search-and-rescue: MSF calls for end to European policies that condemn people to be locked up in Libya or drown at sea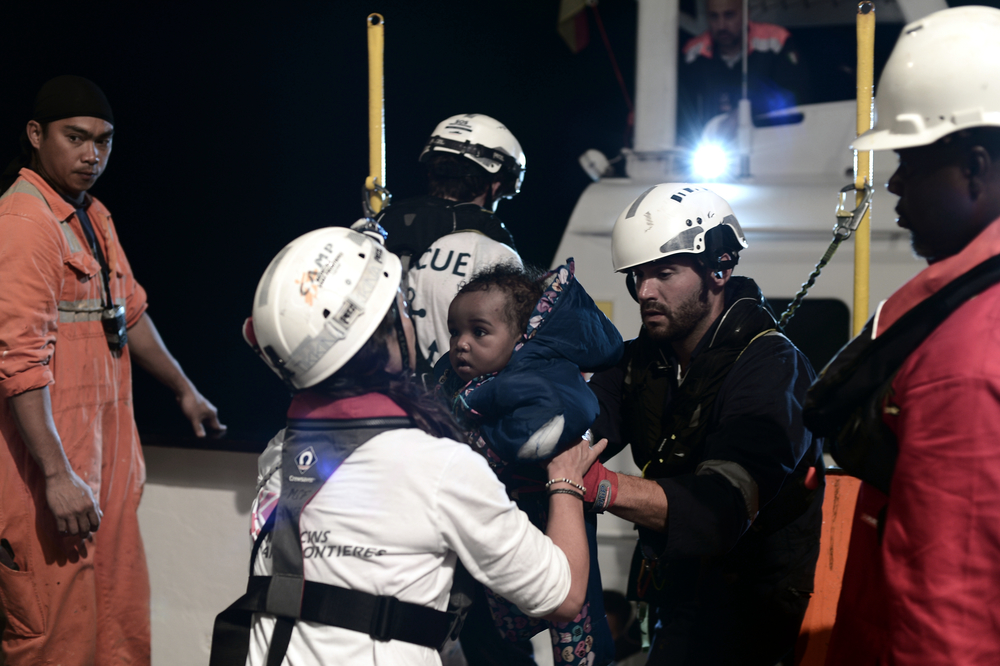 "The European political decisions that have been taken during the past weeks have had deadly consequences. There has been a cold-blooded decision to leave men, women and children to drown in the Mediterranean Sea. This is outrageous and unacceptable," said Karline Kleijer, MSF's head of emergencies. "Rather than deliberately obstructing the provision of lifesaving medical and humanitarian assistance to people in distress at sea, European governments must set up proactive and dedicated search and rescue capacity in the Central Mediterranean".
While NGO rescue ships operating in the international waters between Malta, Italy and Libya have been accused of being a pull factor by European politicians, recent events at sea show that desperate people continue to flee Libya regardless of whether or not there are rescue ships. Violence, poverty and conflict are pushing people to risk their lives and those of their children.
European governments are fully aware of the alarming levels of violence and exploitation suffered by refugees, asylum-seekers and migrants in Libya but are determined to prevent people from reaching Europe at all costs. A key part of the strategy to seal off the Mediterranean is equipping, training and supporting the Libyan Coast Guard to intercept people at sea and return them to Libya. Returning people to Libya is something non-Libyan ships cannot lawfully do as the country is not recognized as a place of safety. People rescued in the international waters of Mediterranean must not be returned to Libya but should be taken to a safe port in line with international and maritime law.
World Refugee Day 2018: US border actions endanger asylum seekers and harm children
The Trump Administration is now dismantling protections enshrined in US and international law designed to protect refugees and asylum seekers. US authorities are now subjecting people who have been the victims of crime, torture, and abuse to even greater harm and suffering—including detaining and forcibly separating children from their families.
Mexico is not safe for the thousands of Central Americans fleeing violence and persecution in their home countries. Due to ever tighter and more callous US border control policies, thousands of vulnerable people are effectively trapped in Mexico, left exposed to further violence by criminal gangs who prey on them.
The Refugee Journey: Faces of Displacement
As an international medical humanitarian organization, Doctors without Borders/Médecins Sans Frontières (MSF) delivers medical care and psychological assistance to vulnerable displaced populations all over the world. We witness the forces driving people from their homes, and the prices they must pay as they try to reach safety and the chance for a better life. The Faces of Displacement photo exhibit shares a few of these personal stories.
Mediterranean Search-and-Rescue: 630 rescuees disembarked in Spain after being turned away from Italy and Malta
After days at sea, 630 people rescued in the Mediterranean sea have been safely disembarked in Valencia, Spain. The Aquarius, a dedicated search and rescue vessel run by SOS MEDITERRANEE in partnership with Doctors Without Borders/Médecins Sans Frontières (MSF), had been stuck in international waters between Italy and Malta, the countries with the closest ports of safety, but which continued to refuse permission to dock.
This incident draws attention to the collective inaction of the European Union in the face of a dire humanitarian crisis. Dr. David Beverslius, an MSF doctor aboard the Aquarius, calls the European community's indifference "a disgrace and a stain on modern Europe."
Libya: MSF calls for end to horrific conditions faced by refugees and asylum seekers in abysmal migration detention centres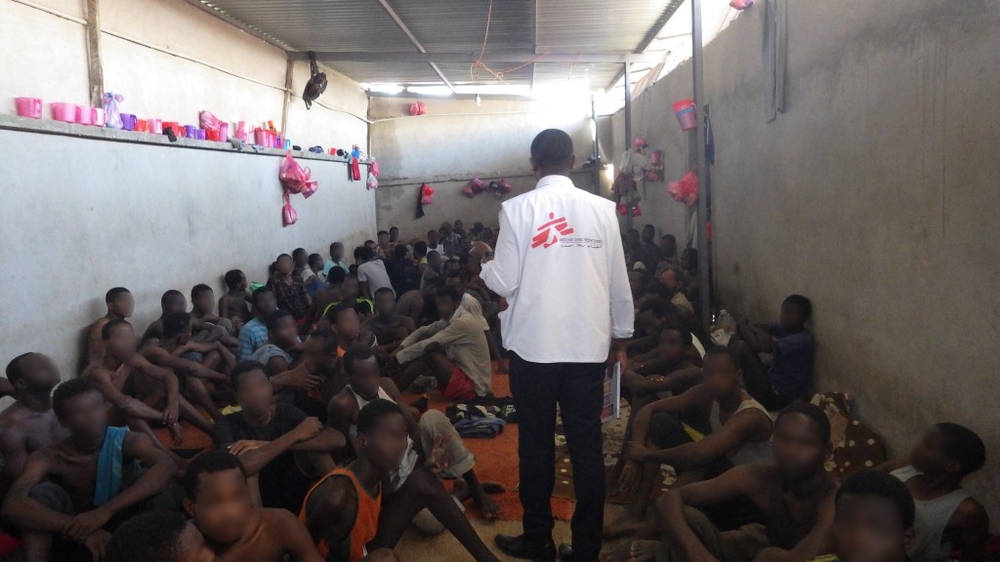 For more than two years, Doctors Without Borders/Médecins Sans Frontières (MSF) has been providing medical care to refugees, asylum-seekers and migrants held inside Tripoli detention centres in Libya, in conditions that are horrific and inhumane.
Detainees are stripped of any human dignity, suffer ill-treatment and lack access to medical care. Detention is causing harm and unnecessary suffering. It is directly linked to the majority of the physical and mental health problems for which detainees require medical attention. People are held arbitrarily with no way to challenge the legality of their detention, virtually no access to consular services or to the outside world.
With no rule of law in Libya, the detention system is harmful and exploitative. There is a disturbing lack of oversight and regulation. With no formal registration or proper record-keeping in place, once people are inside a detention centre there is no way to track what happens to them. Some people are held for prolonged periods of time; others are transferred between different detention centres, moved to undisclosed locations or disappear overnight.MSF witnesses on a daily basis how much unnecessary harm is being caused by detaining people in these conditions. There is only so much medical teams can do to ease the suffering. MSF calls for an end to the arbitrary detention of refugees, asylum-seekers and migrants in Libya.
'A point of hope in their traumatic journey': A Canadian nurse aboard an MSF search-and-rescue ship
Two months ago, Dominika Wanczyk found herself providing comfort to a young girl from Ivory Coast who had recently been rescued from a sinking vessel in the Mediterranean Sea. 
"She had burns on her legs," recalls Wanczyk. "She told me that while she was in a detention centre for illegal migrants in Libya, guards had attempted to sexually assault her. When she resisted their attempts, they poured scalding hot water on her legs."
Reflecting on her time onboard the Aquarius, Wanczyk felt privileged to provide hands-on care and bear witness to people's stories. "It was an honour to be a point of hope in their traumatic journey," says Wanczyk. "I was so proud of our crew and team for making an effort to make everyone feel safe and to look after them, even in small gestures of kindness."
International Women's Day 2018: Forcibly displaced
More women and girls than ever before are currently forcibly displaced — at last count an estimated 32 million worldwide. Some are still on the move. Needing access to contraception, or a safe place to deliver their baby, support in the wake of sexual violence or to care for their own children, they are no different to any other woman or girl around the world. But displaced, they have significantly greater health challenges, simply because they are women and girls.
In response, Doctors Without Borders/Médecins Sans Frontières (MSF) has scaled up its action to meet them on their way in places as diverse as Tanzania, Bangladesh and Greece—and many others. Across the spectrum of their journeys, displaced women and girls urgently need care in five key areas: obstetric care, family planning, safe abortion care, sexual violence care and mental healthcare. Only then can they have the chance to navigate their health as they search for safety — and reduce the ongoing risk of sickness, suffering and death.
MSF Canada's Stephen Cornish on how people fleeing violence in Central America become victims of abuse in Mexico
Today marks the release of a new report by Doctors Without Borders/Médecins Sans Frontières (MSF) that shines a light on a humanitarian crisis taking place just south of Canada and the United States, along the migration corridor from Central America northward through Mexico. Forced to Flee Central America's Northern Triangle describes how, instead of asylum, people fleeing violence in El Salvador, Guatemala and Honduras often encounter abuse, extortion and brutality at the hands of criminal networks. 

Mexico: No way to safety for people fleeing extreme violence in Central America's Northern Triangle
Central Americans forced to flee devastating violence in Honduras, Guatemala, and El Salvador are being re-victimized along the migration route to the United States and Mexico, according to a report released today by the medical humanitarian organization Doctors Without Borders/Médecins Sans Frontieres (MSF).

The global migration crisis will be a test of Canada's humanity: MSF Canada's Stephen Cornish
"We must not turn our back on our collective responsibility to welcome refugees with dignity, to extend and review individual asylum claims on their merits and, where the latter is lacking, to ensure returnees are only sent back home or to third countries where it is safe to do so. As Canadians, we must open our eyes to the fact that our government already manages our border's through a complex system of interdiction."
MSF denounces widespread violence against migrants and refugees at the Serbian-Hungarian border
From January 2016 to February 2017, MSF treated 106 cases of injuries allegedly perpetrated by Hungarian border patrols. All cases treated by MSF teams follow similar patterns of violence, including injuries caused by beating (54 cases), dog bites (24 cases), irritations caused by tear gas and pepper spray (15 cases) and other injuries (35 cases).  Such abuse did not exclude vulnerable people such as unaccompanied minors: out of 106 cases, 22 were below 18 years old.  
Dying to reach Europe: Insights into Eritreans' desperate journeys to safety
The dangerous journeys that tens of thousands of Eritreans are making across desert and sea to reach Europe are a striking example of how restrictive migration policies are having a devastating impact on people seeking safety outside their countries of origin, says Doctors Without Borders/Médecins Sans Frontières (MSF) in a new report. Dying to Reach Europe: Eritreans in Search of Safety is based on the first-hand testimonies of refugees who have fled the small but highly militarized east African country, reporting a lack of freedom and forced military conscription for years or even decades. Defectors are at risk of being rounded up, imprisoned, tortured or killed.
"Ninety per cent of Eritreans who manage to reach Europe via land and sea are granted asylum. European governments recognize their claims as genuine, but despite this are doing all they can to prevent them and others seeking asylum from reaching EU shores," said Arjan Hehenkamp, MSF General Director.
'Some people don't survive': A Canadian MSF nurse on delivering care to people fleeing violence in Iraq
Many people who are forcibly displaced by war and other catastrophes often flee to refuge within the borders of their own country.  
Mariko Miller, an MSF emergency nurse, witnessed the suffering of survivors who managed to escape from the war-torn district of Hawija to the relative safety of Kirkuk in northern Iraq.
The Less-Told Migration Story and its Humanitarian Consequences: A Special Report from MSF Canada
A new report from Doctors Without Borders/Médecins Sans Frontières (MSF) Canada by Sonal Marwah, a Researcher on forced migration and refugee issues, former MSF Canada Executive Director Stephen Cornish and MSF Canada Humanitarian Affairs Advisor Carol Devine looks at the human impact of our current global approach to migrants and refugees.
Childbirth on the Mediterranean: Meet Divan, delivered on-board an MSF boat after his mother was rescued at sea, October 18, 2015
Doctors Without Borders/Médecins Sans Frontières (MSF) midwife Astrid Börjesson describes how she helped deliver a new baby boy last Sunday to a woman who was among the 240 people rescued by the Dignity I, an MSF search-and-rescue ship in the Mediterranean Sea. The 25-year-old woman gave birth to her son, named Divan, after enduring a terrible journey from Cameroon to Libya and on to the Mediterranean Sea in search of hope and safety.