There are more than 65 million people around the world currently displaced from their homes, the highest number since the Second World War. Many are fleeing persecution, poverty and war in their home countries, but are forced by official barriers into underground human-trafficking networks.
Doctors Without Borders/Médecins Sans Frontières (MSF) delivers humanitarian medical care to many of these people first-hand: to those who have been uprooted by war, are stuck in transit camps or have risked abuse at the hands of people smugglers. Our teams have witnessed the suffering and conflict that have led people to embark on these terrifying journeys — and the humanitarian consequences of the international community's failure to protect their rights and freedoms.​
Venezuela: MSF teams improve conditions in quarantine centres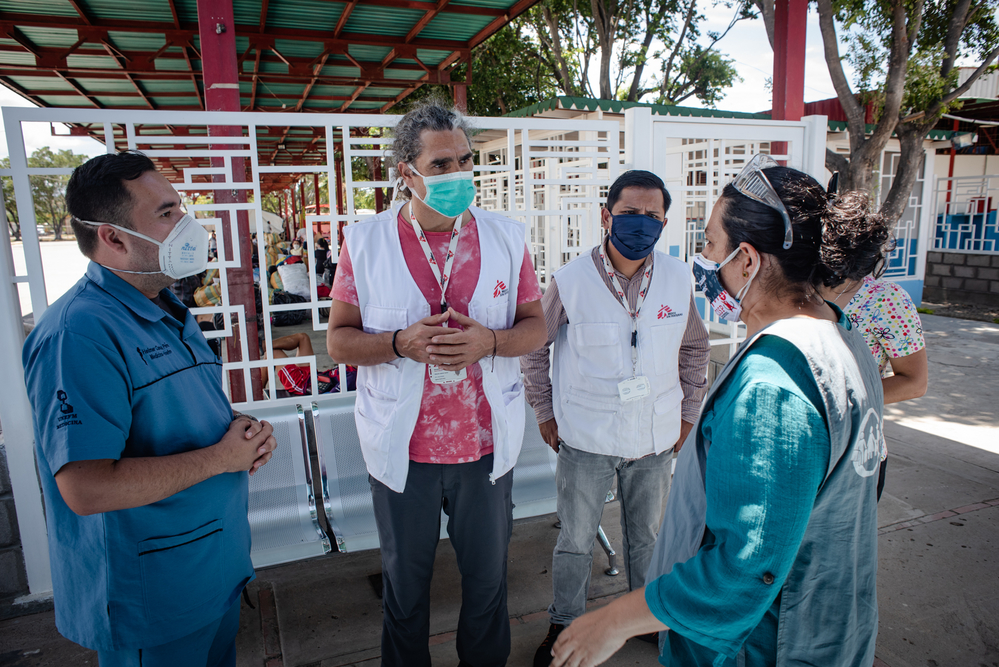 Oswaldo Martinez is a 31-year-old Venezuelan who emigrated to Colombia when the economic situation in his own country left him struggling to support his wife and two children. With a heavy heart, he left his job selling onions and travelled to Peru, leaving his family in Venezuela. He had no luck finding a job in Peru, so made his way to Ecuador. After six fruitless months searching for work, and with COVID-19 spreading through Latin America, he decided to return home.
It was a long journey back to Venezuela. Oswaldo walked for weeks, relying for food, shelter and companionship on the goodwill of people he met along the way. When he arrived at the town of Cúcuta in Colombia, he made several attempts to cross the Simón Bolívar Bridge to Venezuela. As soon as he succeeded in crossing, he was tested for COVID-19 and put into quarantine – a system put in place by the authorities for Venezuelans returning to the country to prevent the spread of coronavirus.
Sitting in the centre where he is waiting out his quarantine, Oswaldo says: "I came back to Venezuela for my children – six months without a family and without work is too much to handle."
Sea Watch 4: Detaining of fifth search and rescue ship in five months condemns people to die at sea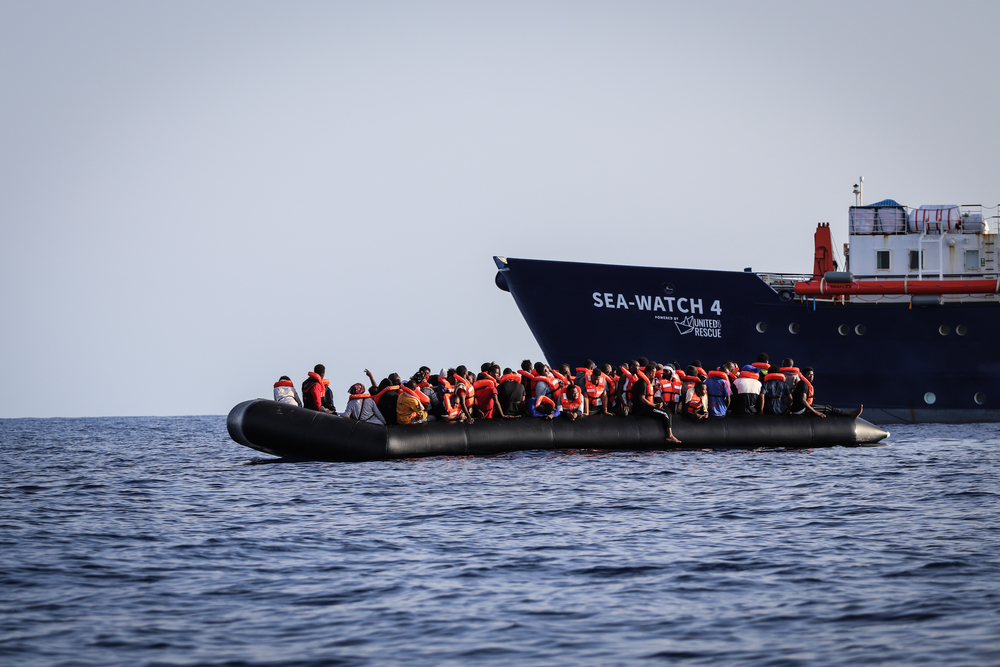 Misuse of maritime law is providing a smoke-screen for a political decision to prevent rescue ships from saving lives in the Mediterranean, declares MSF, as the Sea-Watch 4 becomes the fifth NGO ship to be immobilized by Italian port authorities in less than five months.
During its maiden lifesaving voyage, Sea-Watch 4 rescued 354 people. Among them were 227 men, as well as 98 unaccompanied teenagers, families, women travelling alone, people with disabilities, pregnant mothers and children - the youngest less than two years old. The MSF medical team on board provided 551 consultations, treating many people for fuel exposure and intoxication, caused by fumes from the petrol used to power the engines and the corrosive cocktail of saltwater mixed with gasoline. One teenager sustained chemical burns so severe he had to be medically evacuated.  
"The violent reality people have escaped, and the dangers of the journey they are forced to take in order to seek safety, was evidenced by the wounds we treated," said Barbara Deck, MSF medical project coordinator on board. "Yet, from the boy now deaf as result of a punch to the head by armed men, to the father who carries the scars of melted plastic branded on his skin while in Libya, the resilience we witnessed was humbling. As we treat our patients on board, it is devastating to know that European governments are doing everything they can to prevent these vulnerable people from being provided with this lifesaving care."
Mexico, Honduras & El Salvador: A Multidisciplinary COVID-19 response
Mexico has become one of the epicentres of the pandemic in Latin America, along with Brazil and Peru. It has the fourth most deaths from COVID-19 of any country in the world. It is estimated by NGO reports, such as Amnesty International, that more than 100,000 health workers have been infected by the disease; many now feel stigmatized as a result of their work, which has resulted in attacks and discrimination. In July, the country began to gradually relax its containment measures, bringing the country into a 'new normal' in which business and industry could recover. Since August 17, the country continues to see a decrease in infections for the fifth consecutive week.
The de-escalation of the lockdown is being done according to a traffic light colour scheme. While the worst affected areas are Mexico City, and Mexico, Guanajuato, Nuevo Leon and Tabasco states (where MSF has activities in Tenosique city), some of these have been classified as 'orange' or 'yellow' states. There have been 26,861 confirmed cases* in Tamaulipas state, where MSF runs COVID-19 treatment centres in the cities of Reynosa and Matamoros, and is supporting infection, prevention and control (IPC) measures in migrant shelters in Nuevo Laredo. The teams have recorded a decrease in the number of cases in both cities, but are preparing for a possible resurgence of patients. There have been 16,454 confirmed cases* in Guerrero state, where the MSF project has resumed regular activities while also helping health centres and hospitals to implement IPC measures.
Search and Rescue: 11 days after the first rescue, the Sea-Watch 4 is allocated a port of safety
MSF together with Sea-Watch, has been back at sea in the central Mediterranean since August 15, on board the ship the Sea-Watch 4. Finally, on September 1, 11 days after the first rescue the Sea-Watch 4, was allocated a place of safety, in the closest country. The ship is now on route to Palermo, Italy to disembark 353 people.
MSF humanitarian affairs advisor, Hassiba Hadj-Sahraoui provides an insight interview from the Sea-Watch 4.
MSF & Sea-Watch announce collaboration to save lives at sea
"No human being should be left to drown, to sink beneath the waves," says Oliver Behn, MSF Director of Operations. "No human being should be forced to endure torture and suffering. Yet this is the consequence of criminal dereliction of duty by European governments. As a medical humanitarian organization, we at MSF acknowledge the challenges presented by COVID-19; however, we see that recent state measures to discourage or block life-saving activities in Mediterranean – cloaked in public health rhetoric – are reckless and politically motivated."
"In drafting the Libyan Coast Guard, despite their questionable record, to control the borders of Europe and denying rescue to those coming from Africa, European states are sending a forceful message these lives do not matter."
World Refugee Day 2020: Migration in the Shadow of a Pandemic
Join our humanitarian experts: The Americas region is now the global epicenter of the coronavirus pandemic—with the largest numbers of confirmed cases of COVID-19 in the United States and Brazil.

Ahead of World Refugee Day, we're talking about how among those worst affected by the pandemic are people on the move: refugees, asylum seekers, and migrants living in difficult and dangerous conditions, and with limited access to health care.
MSF demands the end of deportations from the US to Latin America and the Caribbean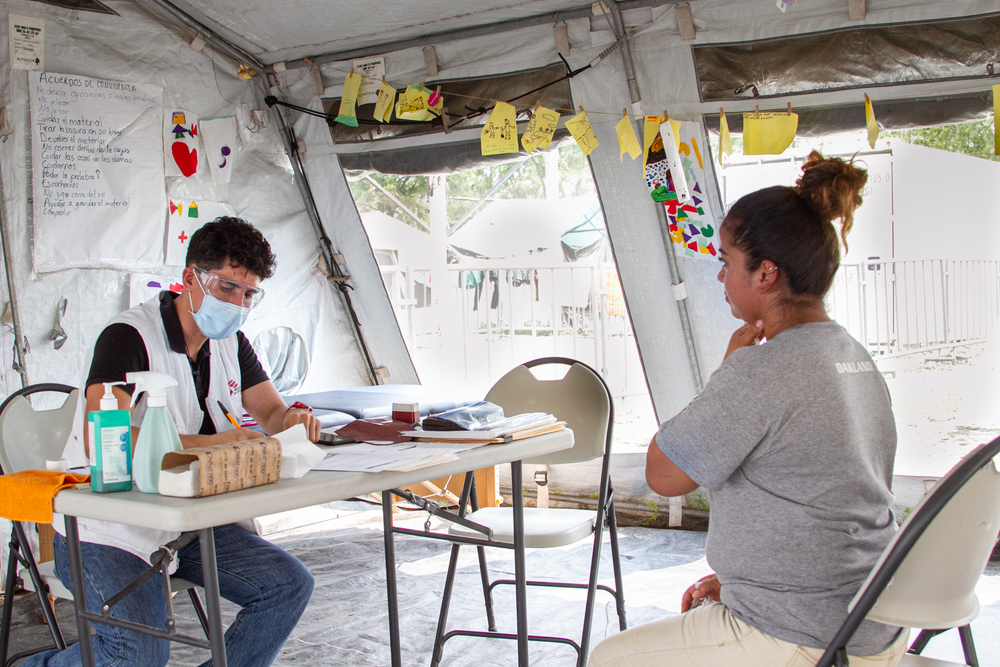 "Despite the risk of contagion and the implications for people's health, the US has continued to organize flights to deport migrants and asylum seekers to their countries of origin, most with fragile health systems," said Marc Bosch, coordinator of MSF in Latin America.
Mexico is also carrying out deportations and voluntary repatriations for migrants who want to return to their home countries. In total, the US and Mexico have returned at least 6,500 Guatemalans, 5,000 Hondurans and 1,600 Salvadorans between March and mid-April.
Tenosique, Mexico: MSF calls for new measures for migrants following detention centre fire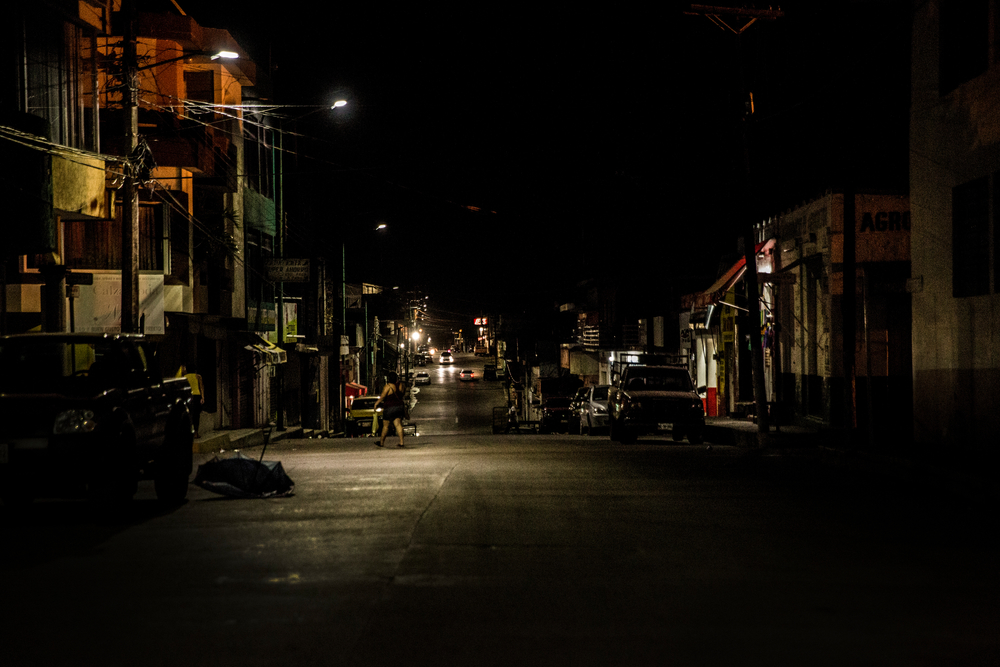 According to patients seen by MSF, some detainees rioted and set alight the detention centre on the night of March 31 in protest at the poor conditions in which they were being held. They describe overcrowding, an absence of medical care, and a complete lack of information and preventive measures in the face of the COVID -19 health emergency.
"Testimonies from our patients and from the managers of the shelters where the detainees were relocated indicate that, on the day of the fire, the detention centre was over its capacity," says Karolix Zambrano, MSF's mental health coordinator in Tenosique. "There were 170 migrants and asylum seekers in a space for just 100 people."  
Colombia: Conflict causing mass displacement in Nariño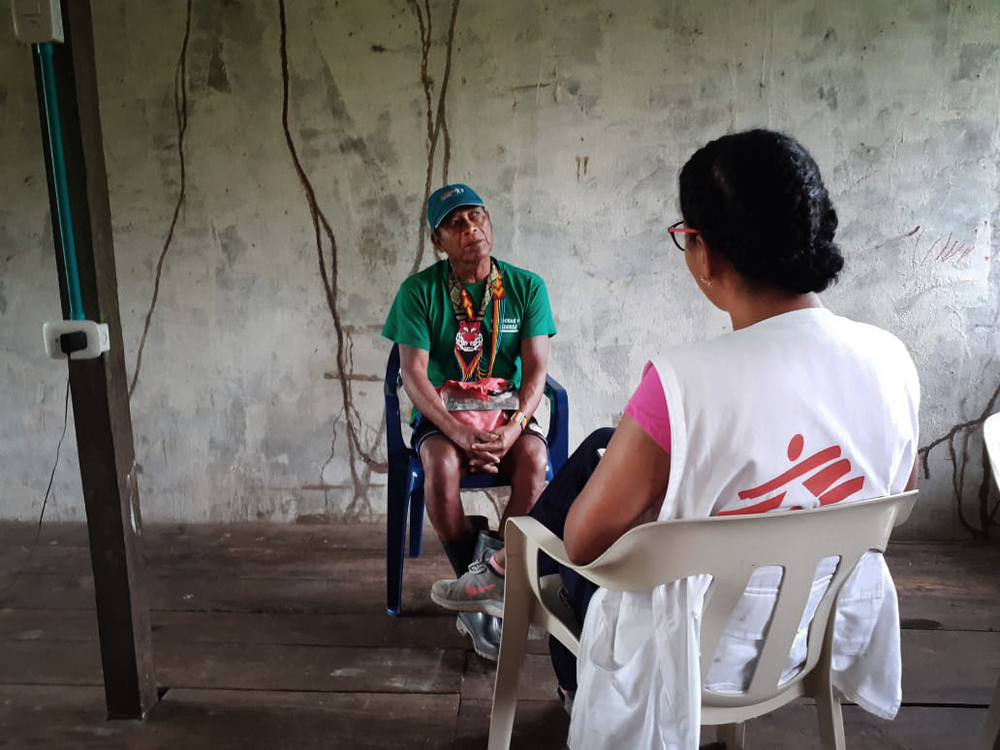 Nariño's Pacific region is one of several areas affected by renewed violence in Colombia as a result of the irregular implementation of peace agreements, with civilians bearing the consequences of conflict between several armed groups.
To make matters worse, MSF staff trying to reach and assist people directly affected by the crisis have reported a complete lack of adequate and timely institutional response. Administrative and procedural problems are cited as the reasons for this absence of assistance, as official agents have not received the authorisation from military forces to enter conflict zones.
US/Mexico: MSF Report shows migration policies' health impacts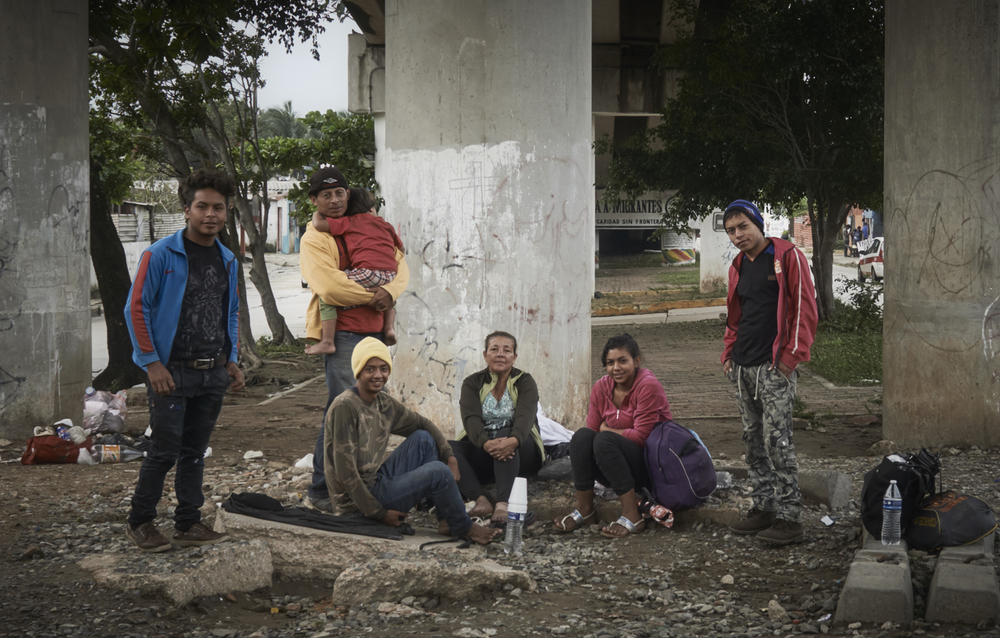 The report, No Way Out, is based on 480 interviews and testimonies of Central American migrants and asylum seekers, experiences of MSF staff, and medical data from more than 26,000 people helped along the migration route through Mexico during the first nine months of 2019. The medical evidence points to high levels of violence and ill treatment suffered by migrants and refugees in their home countries, along the migration route, and in the custody of US and Mexican authorities. The high levels of violence in the Northern Triangle of Central America (NTCA) is comparable to that in war zones where MSF has been working for decades—and is a major factor fueling migration north to Mexico and the US.
Colombia: Venezuelan migrants face crossroads at border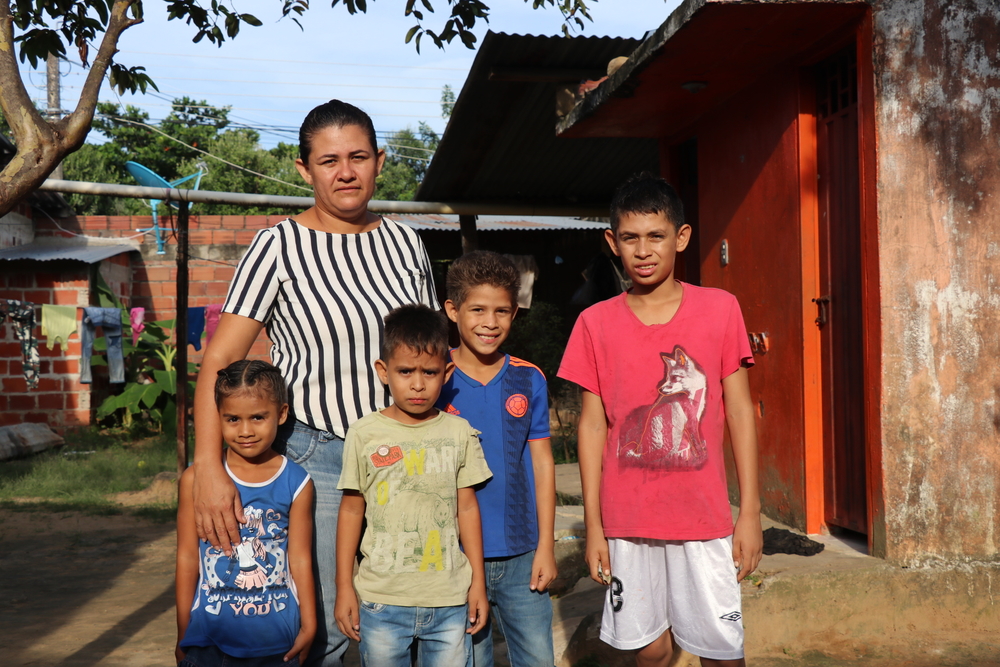 Nearly 44,000 Venezuelans fleeing the economic and political crisis gripping their country have arrived in Arauca, northeastern Colombia, in recent years. Although they find what they need to survive there, many face precarious situations that are not being adequately addressed. Doctors Without Borders/Médecins Sans Frontières (MSF) offer vital medical services in the Tame region's former hospital. 
"My family doesn't know what I'm doing − imagine what they would think," says Maria.
It's Wednesday morning and a light breeze offers some respite from the typical heat of the Tame region. But Maria is still not really familiar with the weather here. She arrived just 15 days ago, seeking a way to save her youngest daughter who, she says, was "about to die of malnutrition".
'Remain in Mexico' policy: Devastation continues one year later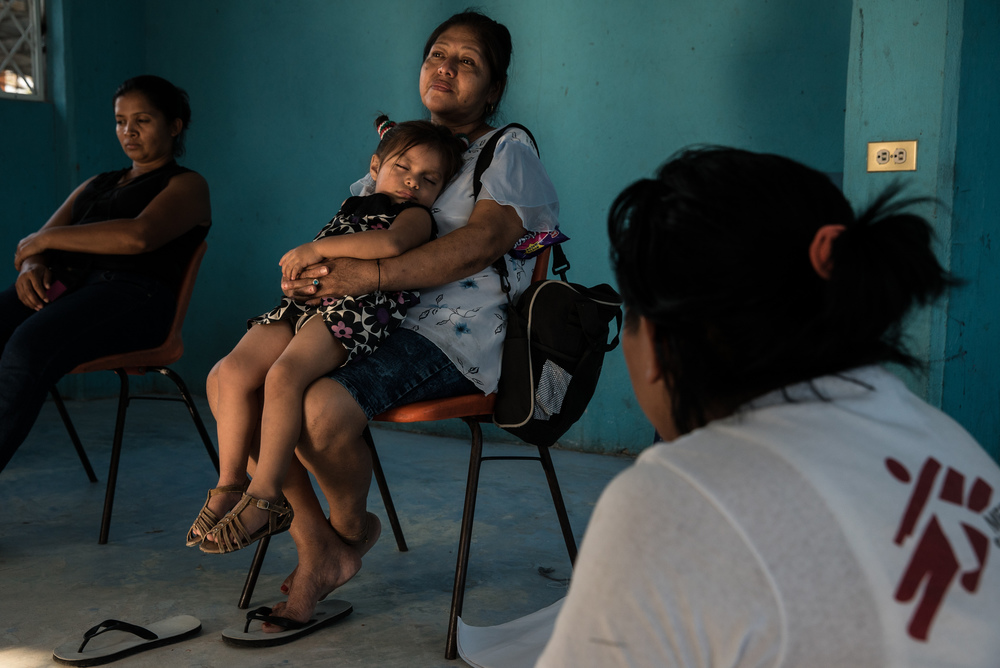 "The US continues to send asylum seekers back into danger and into the hands of the cartels that control the migration routes in Mexico," said Sergio Martin, general coordinator for MSF in Mexico. "Just steps from the US border in Matamoros, there are thousands of asylum seekers now living in makeshift camps with limited access to shelter or basic health care. In Nuevo Laredo, we have patients who won't set foot outside of shelters because they know they are targeted to be kidnapped, held for ransom, or killed."
Implemented in January 2019, "Remain in Mexico" - officially called the Migrant Protection Protocols (MPP) by the US government - forces asylum seekers back to Mexico to await their asylum proceedings, making them vulnerable to kidnapping and violence. More than 62,000 people have been returned to Mexico due to MPP. MSF works along the migration route in Mexico, and at border locations in Nuevo Laredo, Matamoros, Mexicali, and Reynosa, and witnesses the devastating humanitarian consequences of MPP and new rules that have essentially ended asylum at the US southern border.   
Libya: Nowhere to go but the sea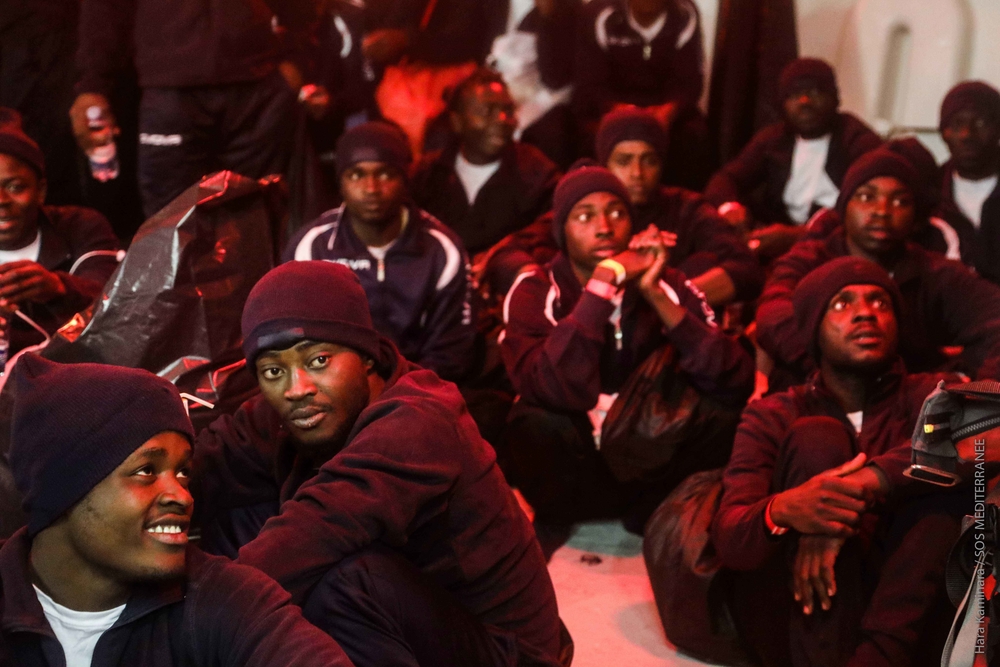 Escalating conflict and insecurity in Libya are leading thousands of people to flee, taking their chances on unseaworthy boats across the Mediterranean. On December 20 2019, Ocean Viking rescued 112 people from a rubber boat 32 nautical miles off the Libyan coast, 21 of whom had survived a deadly airstrike on Tajoura detention centre five months earlier. Their stories, told to Doctors Without Borders/Médecins Sans Frontières (MSF), highlight the plight of migrants and refugees in Libya: left in limbo, caught in the crossfire of a country at war and trapped in an endless cycle of violence.
International Migrants Day 2019: Hopelessness and anxiety are consequences of the wait for US asylum in Mexico
On International Migrants Day, Nora Valdivia, a mental health supervisor in Mexico, explains the reality and hopelessness that migrants and asylum seekers endure while living on the border between Mexico and the United States, specifically in Matamoros, where Doctors Without Borders/Médecins Sans Frontieres (MSF) has worked since June 2018. Valdivia is a psychologist and witness to the impact that the United States' and Mexico's migration policies – such as the "Migration Protection Protocols" (MPP) – have on the life and health of thousands of people, many of whom are facing dangerous situations such as kidnapping.
International Migrants Day 2019: Over a million Venezuelans seek safety in Colombia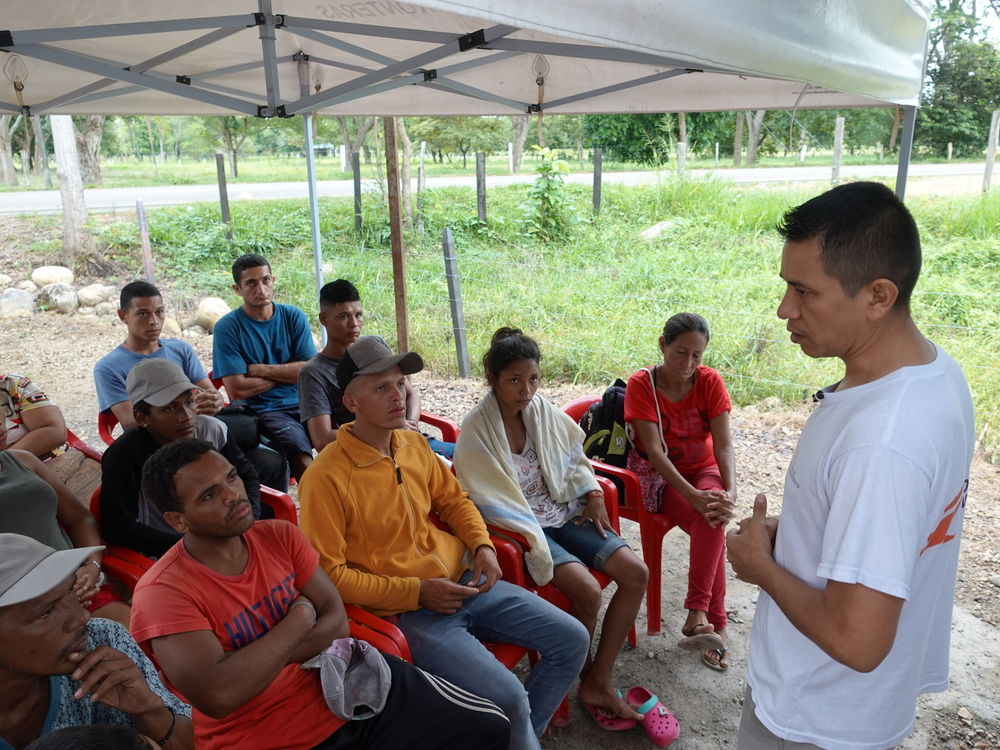 The migration of Venezuelans into Colombia represents the second largest population movement in the world, yet the international community is largely ignoring the dire situation of the migrants and asylum seekers. The humanitarian response remains severely limited, particularly in rural areas affected by armed conflict and criminal dynamics. Since the end of 2018, Doctors Without Borders/Médecins Sans Frontières (MSF) has established three primary health and mental health projects for Venezuelan migrants in the border departments of La Guajira, Norte de Santander and Arauca. 
Bosnia: Inhumane conditions for migrants and asylum seekers during winter months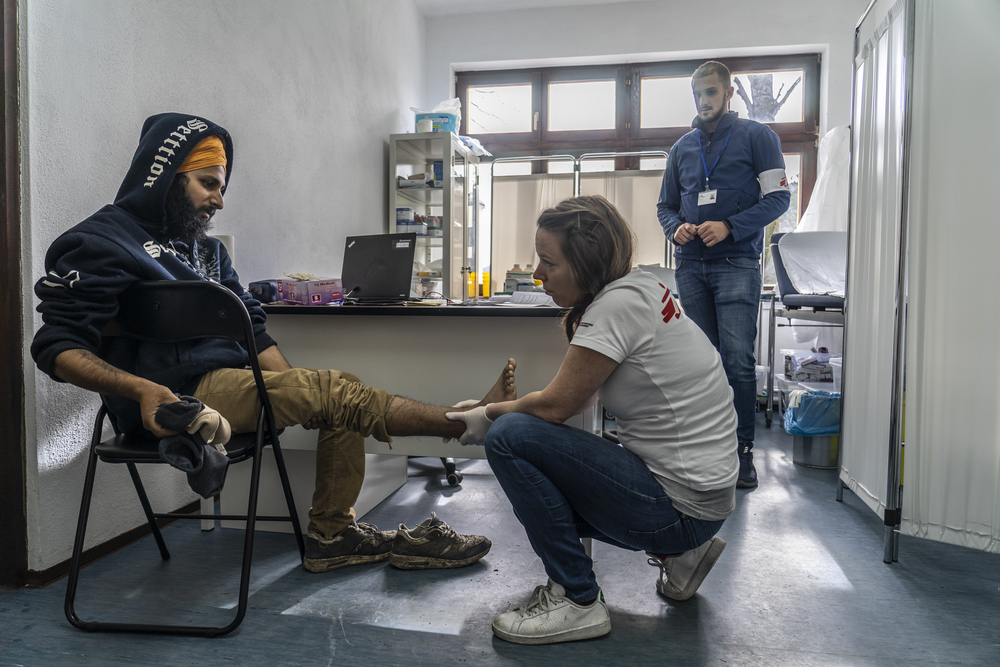 Migrants and asylum seekers continuously face barriers to their safety. They face violence, policies that endanger them and a lack of access to necessary medical care. Harsh climates are an additional layer of health risks for people in vulnerable situations. In Bosnia, migrants and asylum seekers face cold winters without having proper resources. Doctors Without Borders/Médecins Sans Frontières (MSF) runs a clinic to provide medical and mental health services.
Mexico: Migration policies that kill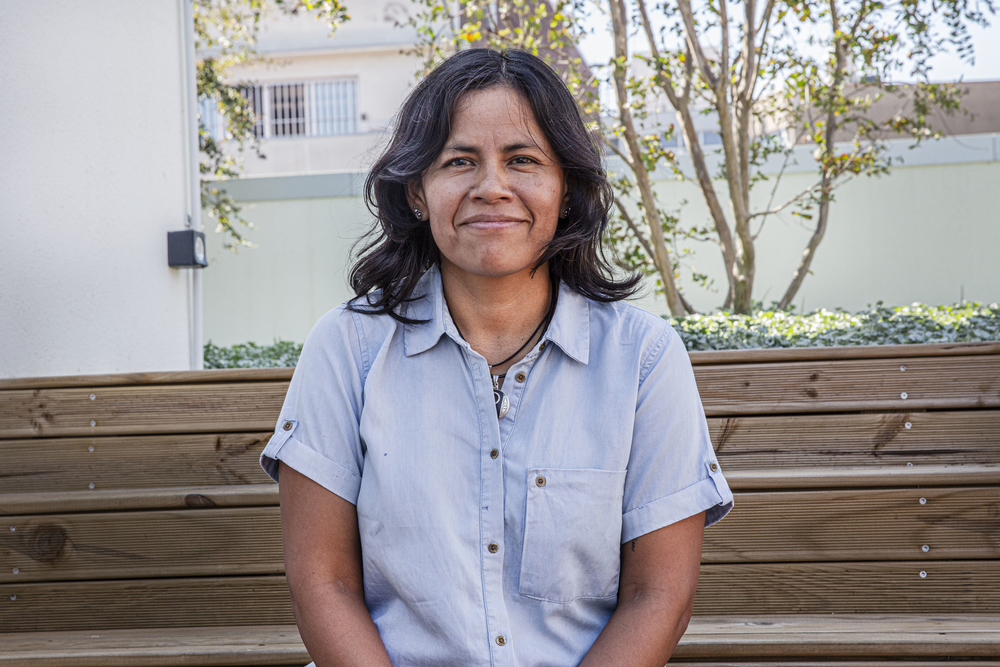 Carol Bottger just spent a year in Mexico working with Doctors Without Borders/Médecins Sans Frontières (MSF) as a medical coordinator for our projects there. She has worked with MSF since 2011, including assignments in Central African Republic, Niger, India, Colombia, South Sudan, and Sierra Leone. In this interview, she discusses the impact of regional migration policies on the patients MSF cares for along the transit route through Mexico. She discusses the threat of violence facing migrants and refugees, as well as local communities in parts of the country.
El Salvador is not a safe country for refugees or asylum seekers
El Salvador, one of the world's most violent countries, is not a safe place for asylum seekers turned away from the United States, the international medical humanitarian organization Doctors Without Borders/Médecins Sans Frontières (MSF) said today, following a recently announced agreement between the two governments.
El Salvador does not currently have the capacity to protect victims of violence, to serve as a reception country and offer basic protections to asylum seekers or people deported from the United States, said MSF. 
Mexico: U.S. migration policy endangers lives of asylum seekers in Tamaulipas state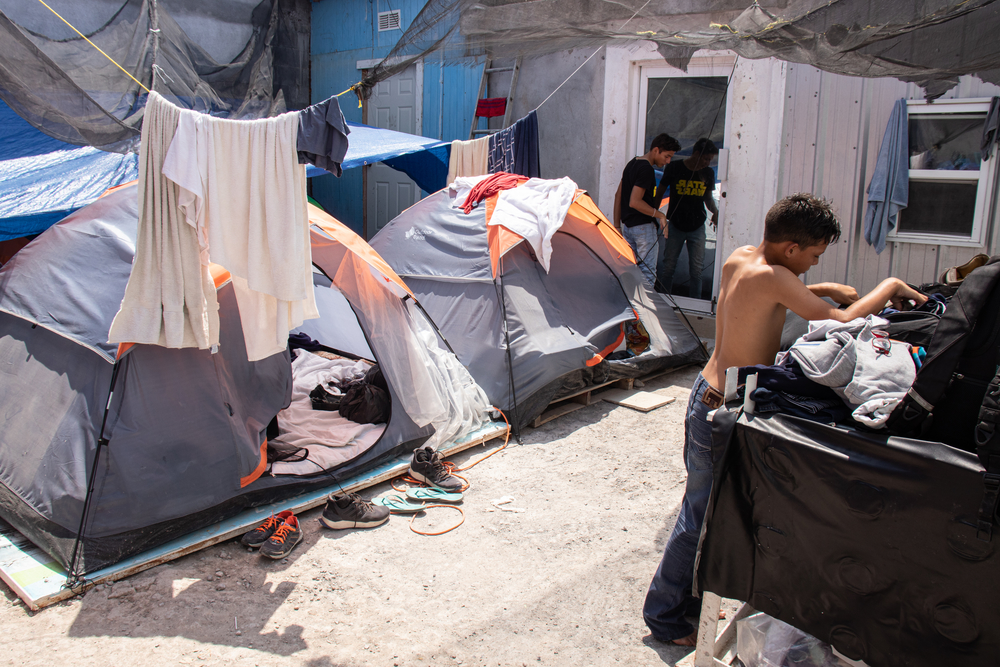 The lives of asylum seekers are being put in danger in Tamaulipas state by the U.S. government's Migration Protection Protocol (MPP) and Mexico's government lack of humanitarian assistance. The MPP forces asylum seekers to wait in Mexico while their cases are processed, staying in cities such as Matamoros where poor infrastructure and high levels of violence – including kidnapping, extortion, armed robbery and sexual violence – are putting their health and lives at risk.  
"It is unacceptable that vulnerable people – women, children, families and men – are forced to live in dangerous conditions, exposed to violence by criminal gangs and treated inhumanely by the Mexican and U.S. authorities" says Dr. Marcelo Fernandez, MSF's head of mission in Mexico.
Canadians should take heed of the humanitarian crisis at the US/Mexican border: MSF Canada director Joe Belliveau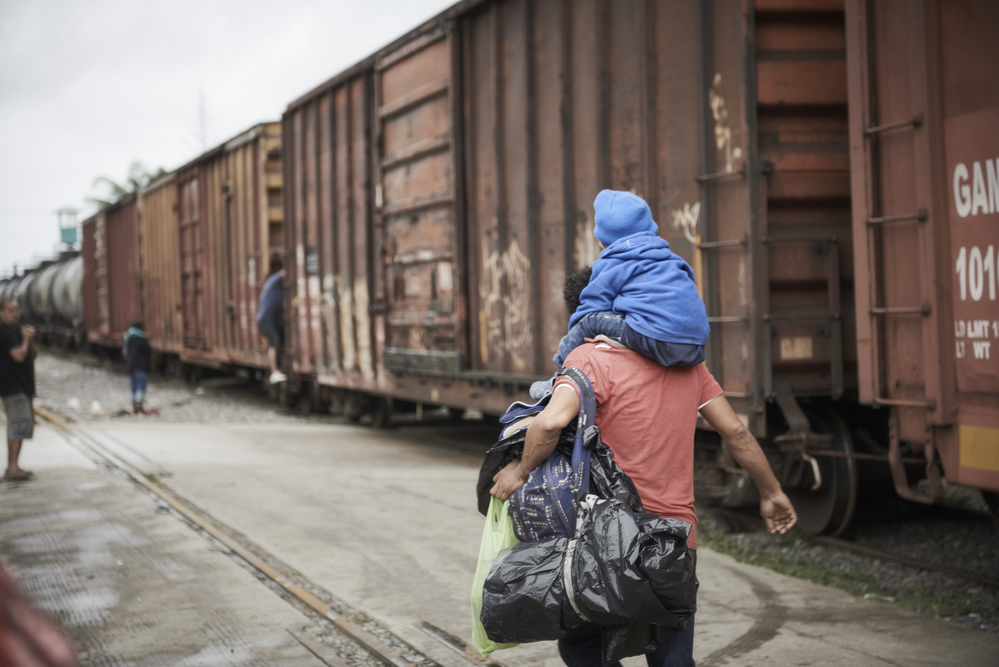 MSF Canada executive director Joe Belliveau wrote about the humanitarian impact of Mexican border closures in The Ottawa Citizen. 
"I recently returned from Reynosa, where MSF is providing medical care to a growing number of blocked asylum seekers. I saw for myself some of the immediate repercussions of this most recent U.S. action. A young Venezuelan man told me about the military crackdown on a peaceful demonstration in Caracas that triggered his exodus and the arduous journey north. In Reynosa, he and his family were met with more threats of violence and extortion. Neither returning home nor remaining in Mexico are safe options for them. Asylum in the U.S. is their only hope."   
"In each of the past few years, close to half a million people have fled Central America — in particular from El Salvador, Guatemala and Honduras – and thousands more are arriving to Mexico from further south and around the world. Most are seeking, above all, safety. Through our global work providing humanitarian care, MSF can testify that the violence people are fleeing is on par with the world's most violent conflict zones. As that Venezuelan man in Reynosa put it, ' we just want to pass there (to the U.S.) to be safe.' "
"Much of Mexico is unsafe for migrants, who are vulnerable to authorities who reject or exploit them, and to predatory criminal organizations who extort and abuse them. A recent MSF survey of migrants receiving care from our teams in Mexico found that 68 per cent of them were victims of violence while travelling through the country. And yet many of those trying to reach the U.S. feel they have no other choice; their home countries have become too dangerous."
Niger: 'Imagine being dumped in the desert, in the middle of nowhere, with no food or water'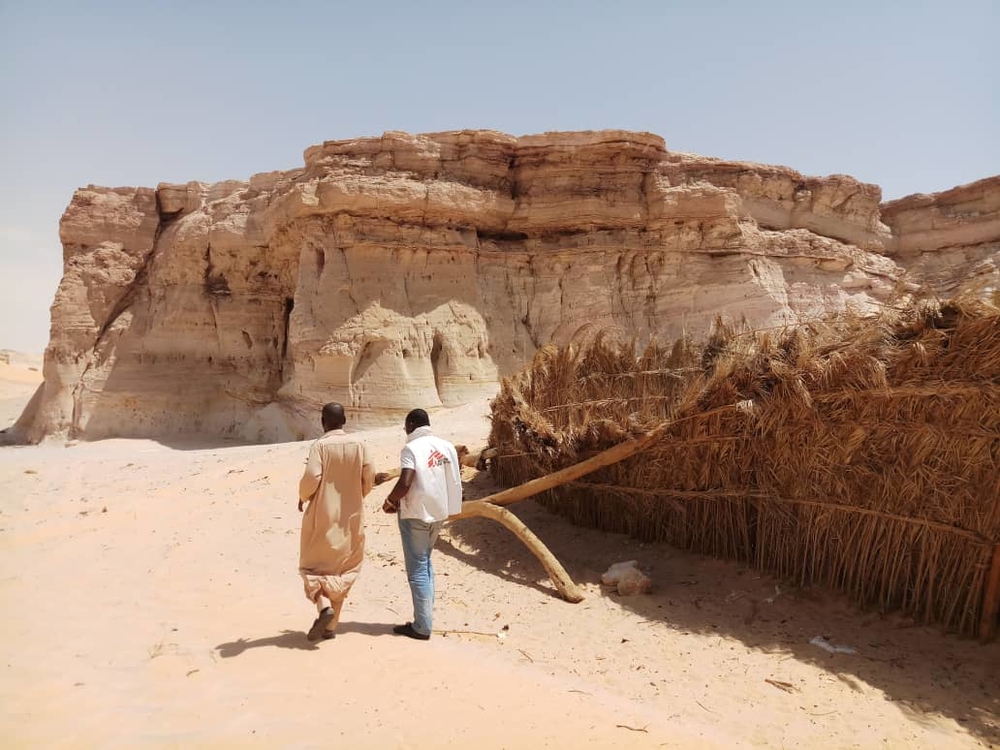 Niger has been on Africa's migration route for centuries, particularly the Agadez region. In recent years, travellers heading north have been joined by thousands of people moving south, either expelled from Algeria or returning from Libya. Far from stopping the flow of people, the recent criminalization of migration by both European and non-European governments has significantly increased the vulnerability of people on the move, whether they are migrants, refugees, asylum seekers, traders or seasonal workers. Forced to avoid the usual routes, people are taking more dangerous ones – across the Ténéré desert and the Aïr Mountains – putting them at risk of exploitation and violence.

'Mexico is not an option for my family': Migrants from Central America face uncertainty, persecution and violence on their journeys
Right now, in May 2019, thousands of migrants and asylum seekers are living in shelters and on the streets of violent Mexican border cities, such as Reynosa, Mexicali and Nuevo Laredo. They live in uncertainty because the US government has forced them to stay in Mexico, including some of those who have legally filed their asylum applications in the United States. They fear for their safety and are not sure of their future. Since 2012, Doctors Without Borders/Médecins Sans Frontières (MSF) have documented a pattern of violent displacement, persecution, sexual violence and forced repatriation among migrants in Mexico. 
In these cities there are only a small number of shelters where migrants and asylum seekers can find refuge, and many of them are already at maximum capacity. This has forced those migrants and asylum seekers that cannot find beds to live instead on the street, with little money and no access to either medical or legal assistance.
Even as the US administration fans the flames of a "state of emergency" at the border with Mexico, the real crisis is the terrible violence and inhuman treatment that many migrants and asylum seekers have experienced in their home countries. It is this violence, which is rife across Guatemala, Honduras and El Salvador, that causes thousands of families to make the hard decision to leave and begin their journey north.
MSF declares that US asylum policies are unacceptable, and put Central American migrants in Mexico at more risk of violence and abuse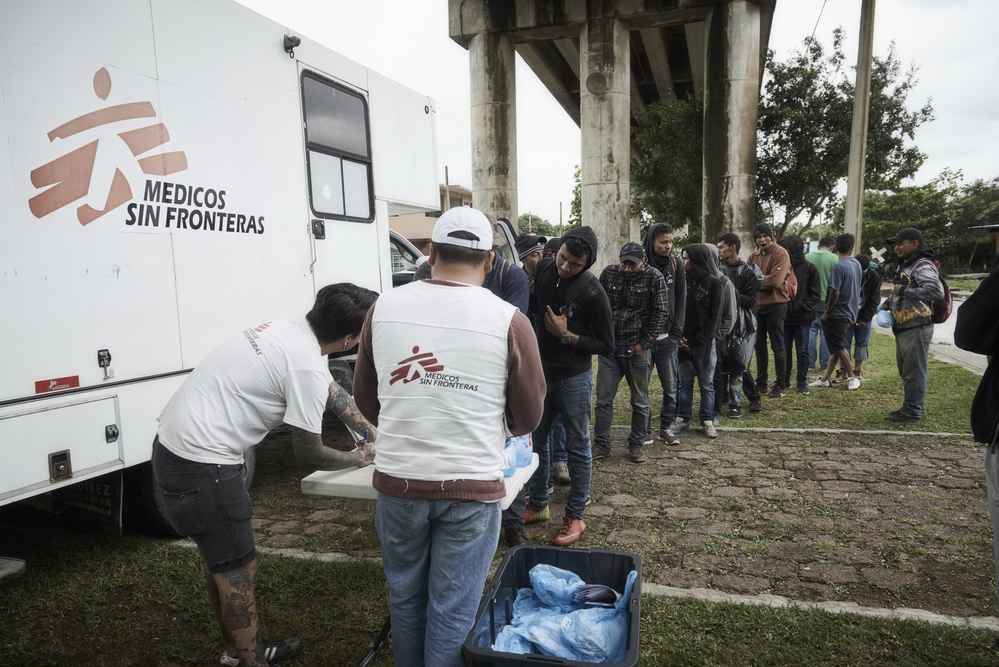 Current and proposed policies to severely restrict the ability to seek asylum in the United States, along with the US government's unwillingness to quickly process migrants at ports of entry along the US- Mexican border, have created an administrative limbo that leaves Central American asylum seekers in Mexico exposed to further violence, said the international medical humanitarian organization Doctors Without Borders/Médecins Sans Frontières (MSF) in a press release on Thursday, December 13, 2018.
In Mexico, MSF provides humanitarian assistance to people escaping horrific levels of violence in El Salvador, Honduras and Guatemala. Many have survived the murder of family members, kidnapping, recruitment by armed groups, extortion and sexual violence. Many of them fear death and violence if they are forced to return home.
"Although the US government's proposed asylum ban is temporarily on hold, many of our Central American patients tell us they are avoiding crossing the border," said Sergio Martín, head of mission of MSF in Mexico. "They fear that once they reach the US they won't be able to apply for asylum, and will end up deported to countries where their lives are at risk."
The vast majority of Central Americans who are traveling through Mexico are fleeing violence, extortion and forced recruitment at the hands of criminal organizations and gangs in Honduras, El Salvador and Guatemala. During their transit north through Mexico, many are exposed to further dangers, in particular cruel, inhumane and degrading treatment by the criminal organizations that control these routes — including assaults, extortion, sexual violence, human trafficking, kidnappings and torture.
Violence and migration from Central America: A neglected humanitarian crisis
Every year an estimated 500,000 people flee extreme violence and poverty in the Northern Triangle of Central America, which includes Honduras, El Salvador, and Guatemala. Despite catastrophic conditions in the region, the United States and Mexico have focused efforts on detention and deportation rather than on providing safety and support. Doctors Without Borders/Médecins Sans Frontières (MSF) teams offer medical and psychosocial care to displaced people in Central America and Mexico.
Stephanie Puccetti is a humanitarian affairs advisor for MSF's office in the United States. She recently travelled through Honduras, Mexico, and along the US border to gather information about the challenges facing migrants and asylum seekers. As part of a global team that represents MSF's operations to key stakeholders—including governments, intergovernmental organizations, and other humanitarian groups—she works to ensure that those making decisions at the political and policy levels understand the implications for crisis-affected communities. Through sharing perspectives from our staff in the field and from our patients, MSF aims to protect and expand the space for medical humanitarian action.
'A point of hope in their traumatic journey': A Canadian nurse aboard an MSF search-and-rescue ship
Two months ago, Dominika Wanczyk found herself providing comfort to a young girl from Ivory Coast who had recently been rescued from a sinking vessel in the Mediterranean Sea. 
"She had burns on her legs," recalls Wanczyk. "She told me that while she was in a detention centre for illegal migrants in Libya, guards had attempted to sexually assault her. When she resisted their attempts, they poured scalding hot water on her legs."
Reflecting on her time onboard the Aquarius, Wanczyk felt privileged to provide hands-on care and bear witness to people's stories. "It was an honour to be a point of hope in their traumatic journey," says Wanczyk. "I was so proud of our crew and team for making an effort to make everyone feel safe and to look after them, even in small gestures of kindness."

Mexico: No way to safety for people fleeing extreme violence in Central America's Northern Triangle
Central Americans forced to flee devastating violence in Honduras, Guatemala, and El Salvador are being re-victimized along the migration route to the United States and Mexico, according to a report released todayby the medical humanitarian organization Doctors Without Borders/Médecins Sans Frontieres (MSF). Forced to Flee Central America's Northern Triangle describes how, instead of asylum, people fleeing violence in El Salvador, Guatemala and Honduras often encounter abuse, extortion and brutality at the hands of criminal networks. 
These populations lack comprehensive access to medical care and are forced to contend with more violence along the route and aggressive deportation policies that disregard their need for assistance and protection.
MSF denounces widespread violence against migrants and refugees at the Serbian-Hungarian border
From January 2016 to February 2017, Doctors Without Borders/Médecins Sans Frontières (MSF) treated 106 cases of injuries allegedly perpetrated by Hungarian border patrols. All cases treated by MSF teams follow similar patterns of violence, including injuries caused by beating (54 cases), dog bites (24 cases), irritations caused by tear gas and pepper spray (15 cases) and other injuries (35 cases).  Such abuse did not exclude vulnerable people such as unaccompanied minors: out of 106 cases, 22 were below 18 years old.  
Dying to reach Europe: Insights into Eritreans' desperate journeys to safety
The dangerous journeys that tens of thousands of Eritreans are making across desert and sea to reach Europe are a striking example of how restrictive migration policies are having a devastating impact on people seeking safety outside their countries of origin, says Doctors Without Borders/Médecins Sans Frontières (MSF) in a new report. Dying to Reach Europe: Eritreans in Search of Safety is based on the first-hand testimonies of refugees who have fled the small but highly militarized east African country, reporting a lack of freedom and forced military conscription for years or even decades. Defectors are at risk of being rounded up, imprisoned, tortured or killed.
"Ninety per cent of Eritreans who manage to reach Europe via land and sea are granted asylum. European governments recognize their claims as genuine, but despite this are doing all they can to prevent them and others seeking asylum from reaching EU shores" said Arjan Hehenkamp, MSF General Director.
'Some people don't survive': A Canadian MSF nurse on delivering care to people fleeing violence in Iraq
Many people who are forcibly displaced by war and other catastrophes often flee to refuge within the borders of their own country.  
Mariko Miller, an MSF emergency nurse, witnessed the suffering of survivors who managed to escape from the war-torn district of Hawija to the relative safety of Kirkuk in northern Iraq.
The Less-Told Migration Story and its Humanitarian Consequences: A Special Report from MSF Canada
A new report from Doctors Without Borders/Médecins Sans Frontières (MSF) Canada by Sonal Marwah, a Researcher on forced migration and refugee issues, former MSF Canada Executive Director Stephen Cornish and MSF Canada Humanitarian Affairs Advisor Carol Devine looks at the human impact of our current global approach to migrants and refugees.