Timeline
Doctors Without Borders teams are working hard across the world and have already saved millions of lives in 2016.
Currently, we are working across Europe to help refugees fleeing war, persecution and poverty. Our teams are responding across Yemen to provide lifesaving care to people affected by the conflict, as are our teams in places like Syria, South Sudan, Central African Republic and Iraq.
If you would like to find out more about our work in one of the 67 countries we are currently responding to, visit our where we work page.   
To find out more about our work since our founding in 1971 use the timeline below by jumping to a decade:
2016
EU-Turkey Deal
In a historic move in June, Doctors Without Borders refuses EU funding as protest against shambolic policy towards refugees and migrants.
Conflict in Syria and Yemen
The catastrophic conflicts in Syria and Yemen continue. Throughout 2016, attacks on civilians, hospitals, medical facilities and healthcare workers became sadly commonplace. In May, world leaders at the UN unanimously condemned these acts, but they continued unabated.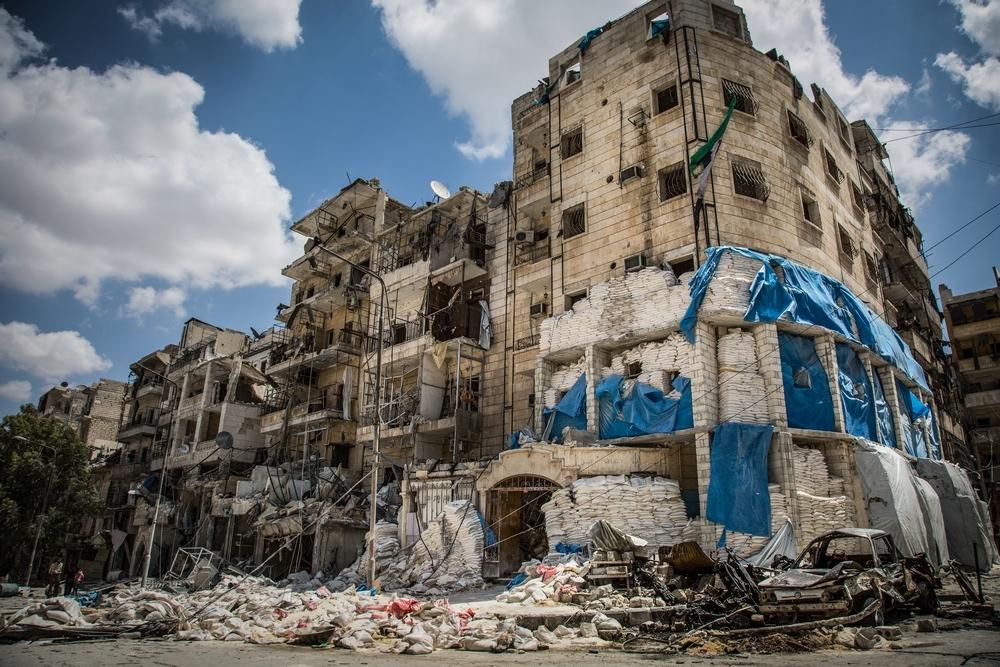 Borno crisis, Nigeria
Between April and July, thousands of children starve to death in Borno state, Nigeria, many beyond the reach of aid agencies. Doctors Without Borders speaks out about the situation and calls on the authorities and international community to urgently tackle the problem of widespread hunger, which is exacerbated by displacement and the fight against Boko Haram rebels in the region.
2015
Kunduz attack
In the small hours of Saturday, 3 October 2015, our emergency trauma hospital in Kunduz, Afghanistan, is repeatedly bombed by Coalition forces. Forty-two people are killed: 24 patients and 14 MSF staff, along with four patient caretakers.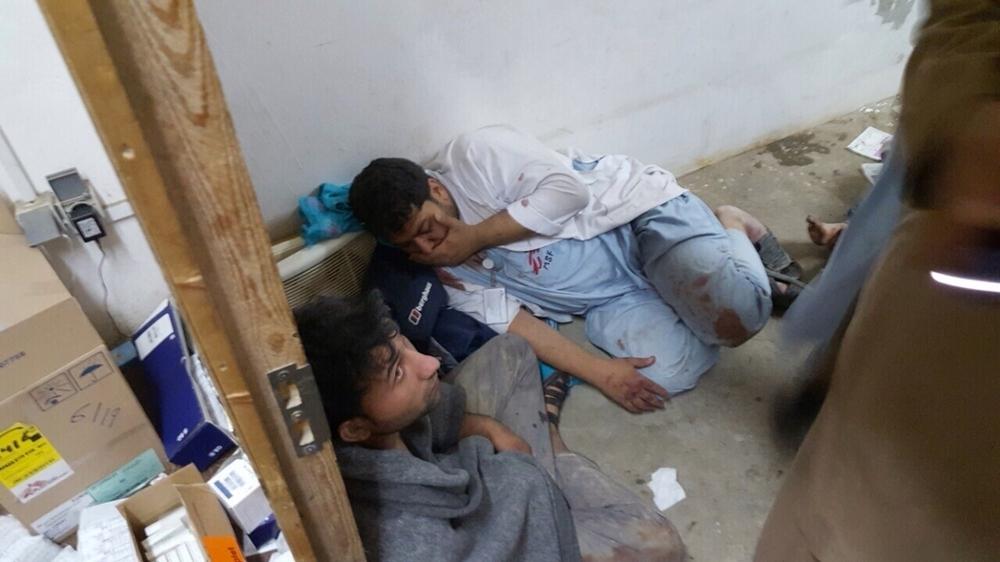 Sea Rescue
At the start of May, Doctors Without Borders and Migrant Offshore Aid Station launch into the Mediterranean Sea on the MY Phoenix, a ship fully equipped with a medical clinic, to provide care for migrants attempting the perilous journey to reach Europe.
Conflict in Ukraine
In mid-January, fighting in eastern Ukraine escalates to a level not seen since the peak of the conflict in the summer of 2014.
Doctors Without Borders provides basic healthcare and medicines to people on both sides of the frontline, as well as psychological support.
2014
MSF ADDRESSES UN SECURITY COUNCIL
In September, Jackson Naimah – a Doctors Without Borders physicians' assistant from Liberia – gives an unprecedented speech to the UN Security Council saying that Doctors Without Borders has reached its limits and cannot continue to respond alone to the Ebola epidemic. He appeals for international help.
Later that month, Doctors Without Borders announces it will host three treatment trials for the virus in its centres in West Africa.
restart of work in Myanmar
In December, Doctors Without Borders restarts basic medical activities in parts of Rakhine, Myanmar, after a nine month absence.
In the first month after restarting, we carry out 3,480 outpatient consultations.
Launch of the Missing Maps project
November sees the launch of the Missing Maps project – a collaboration between Doctors Without Borders, the British and American Red Cross, and the Humanitarian OpenStreetMap Team – which aims to map the most vulnerable places in the developing world so that individuals and organisations can use maps and data to better respond to crises.
Ebola "out of control"
In June, Doctors Without Borders declares the second wave of the outbreak as "totally out of control" and calls for a massive influx of resources and reinforcements to be sent to West Africa.
Doctors Without Borders goes on to open 15 Ebola management and transit centres, caring for more than 5,000 patients. Fourteen of our staff staff and hundreds of other health workers lose their lives to Ebola.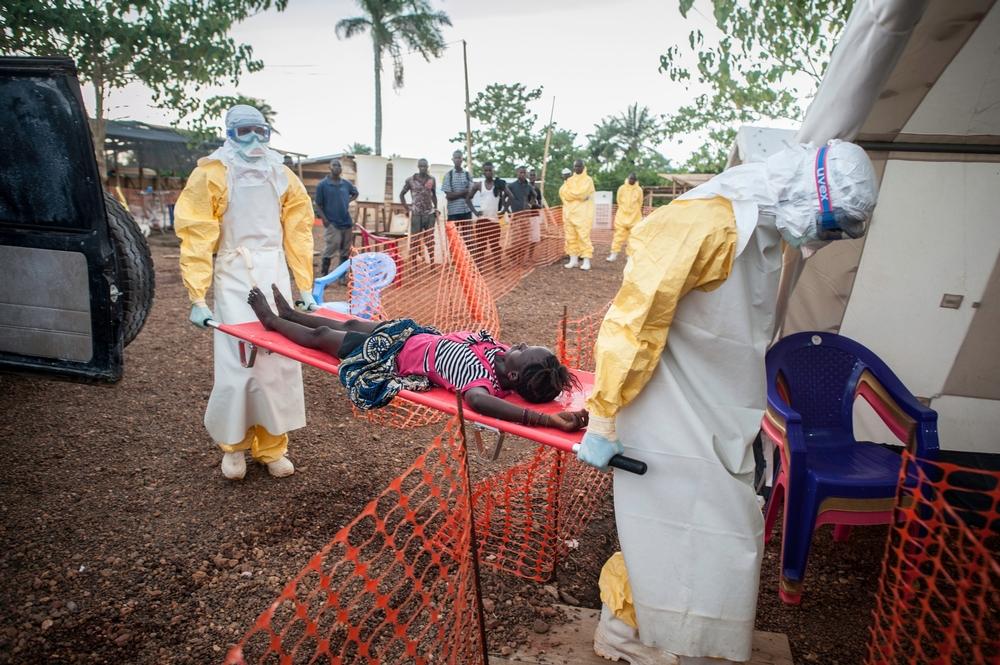 Response begins to unprecedented Ebola epidemic
In March, Doctors Without Borders begins responding in Guinea to what it describes as 'an unprecedented Ebola epidemic' due to the geographical spread of the virus.
The World Health Organisation states that we are exaggerating.
operations halted in Myanmar
In March, Doctors Without Borders is ordered by the Government of Myanmar to halt its work after some officials accuse us of favouring the Muslim Rohingya ethnic group over Rakhine Buddhists.
Doctors Without Borders is forced to close operations in Rakhine, depriving nearly 750,000 people – mostly Rohingya – of medical care.
2013
Civil war in South Sudan
Doctors Without Borders ramps up operations after wide-scale conflict engulfs South Sudan in December.
In April 2014, we severely criticize United Nations peacekeeping operations for a 'shameful indifference' to the squalid living conditions of 21,000 displaced people in Juba.
Typhoon Haiyan devastates the Philippines
Doctors Without Borders begins responding to Typhoon Haiyan shortly after it makes landfall on 8 November.
Doctors Without Borders provides care for emergency and everyday health problems in hospitals and mobile clinics, delivers clean water and helps to repair sewerage systems and health centres in some of the worst affected areas.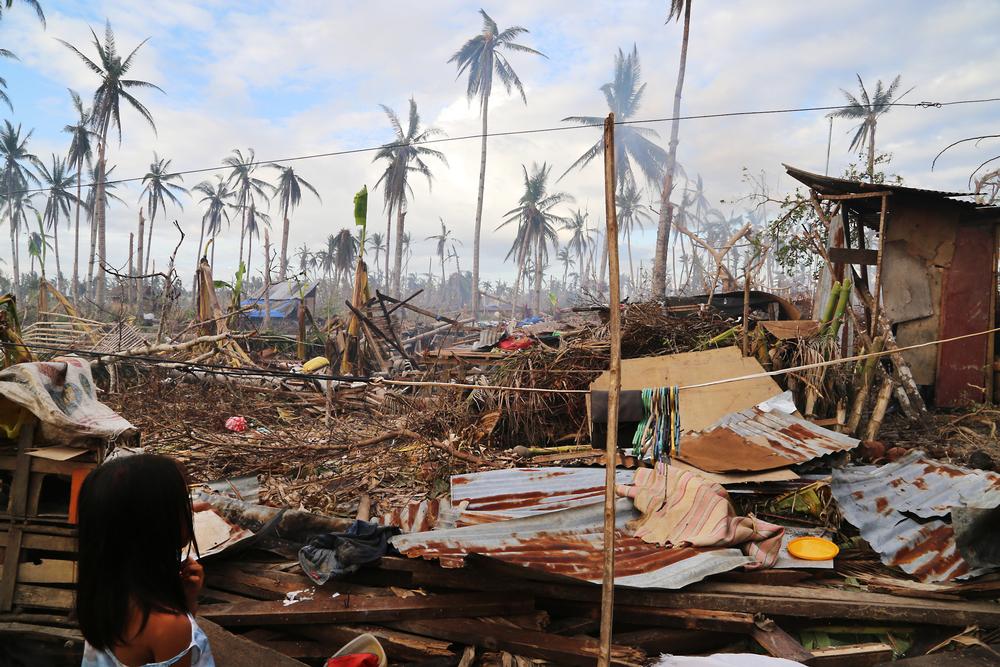 Chaos in Central African Republic
In October, Doctors Without Borders remains one of the few international medical organisations in Central African Republic responding to the increasing violence which has plunged the country into chaos.
Report of toxic nerve agents in Syria
In August, Doctors Without Borders reports that more than 3,000 patients showing symptoms of exposure to toxic nerve agents are received at medical centres near the site of a suspected chemical weapons attack near Damascus.
Launch of the TB Manifesto
In March, people living with drug-resistant tuberculosis, with the help of Doctors Without Borders staff, call for new drugs to treat multidrug-resistant TB. They call for the drugs to make treatment much shorter, more effective and less toxic.
More than 55,000 people sign the manifesto.
withdrawal from Somalia
In August, Doctors Without Borders closes all of its programmes in Somalia after 22 years of operations.
The decision comes after a long series of threats, kidnappings, extremely violent attacks on staff, and murders.
helping people fleeing Mali
With tensions simmering in Mali, the French military intervenes to suppress an Islamist uprising in January.
Doctors Without Borders continues its emergency medical work across Mali and assists people who have fled the conflict to neighbouring countries.
2012
responding to Syrian conflict
In July, Doctors Without Borders begins to run medical programmes inside Syria, although without authorisation from the Syrian government.
Doctors Without Borders initially sets up three field hospitals in the north of the country. One of the hospitals, located in a cave, would later be bombed after the MSF team leaves for more secure surroundings.
Refugee influx causes crisis in South Sudan
Doctors Without Borders warns of dire medical consequences as tens of thousands of new refugees cross from Sudan into South Sudan, finding refugee camps full and unable to provide the basic life-sustaining essentials.
The situation in Upper Nile and Unity States rapidly develops into a full-blown crisis as water supplies begin to run out and relief is wholly insufficient.
117,000 people vaccinated against cholera in Guinea
Doctors Without Borders vaccinates 117,000 people against cholera in the region of Boffa, 150km north of Conakry, the Guinean capital.
This is the first time that people in Africa were protected during a cholera outbreak by a two-dose oral vaccine.
2011
doctors without borders condemns attack on aid workers in Somalia
Two Doctors Without Borders colleagues, Phillipe Havet and Andrias Karel Keiluhuo, were killed by a gunman while implementing emergency assistance projects in Mogadishu.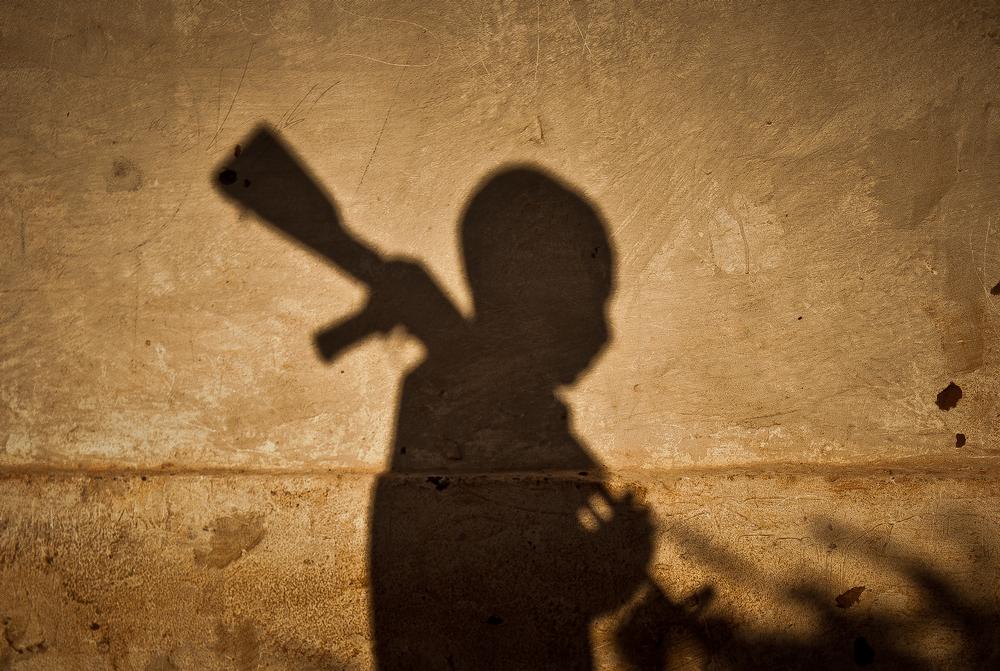 Withdrawal from Thailand after 35 years
After months of negotiations and discussions with Thai authorities, it proves impossible to get permission to provide healthcare to undocumented migrants and vulnerable populations in Thailand that we believe are most in need of medical assistance.
working with psychologists in aftermath of Japanese quake
Doctors Without Borders supports a team of six psychologists who treat survivors of the devastating earthquake and tsunami that hit northeast Japan on March 11th.
Providing urgent medical care in Libya
Doctors Without Borders finally manages to deliver medicines and medical supplies to Sirte, Libya, at the heart of the fighting.
For ten days, we attempt to deliver aid to Sirte where, according to doctors in the town, the healthcare situation had continued to deteriorate.
2010
Earthquake in Haiti
After a massive earthquake hits Haiti on January 12th, Doctors Without Borders launches one of its largest ever interventions, expanding its projects in the country from three to a high of 26.
We treat more than 173,757 patients, and performs more than 11,748 surgeries in the five months that follow the disaster.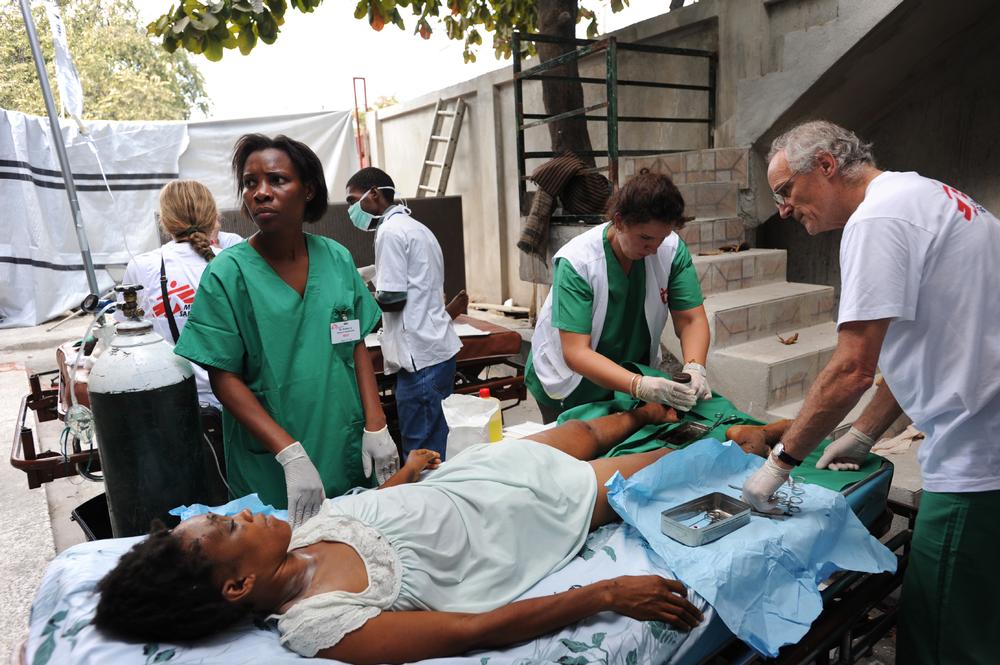 Doctors without borders and VII launch ''Starved For Attention''
Doctors Without Borders and the VII photo agency launch the "Starved For Attention" multimedia campaign on global malnutrition.
The ongoing exhibition, which has already been staged in the US, Europe, and Africa, highlights the often overlooked global scourge of malnutrition, its lethal impact on children in particular, and some innovative practices employed by Doctors Without Borders and others to combat it.
Flooding submerges Pakistan
Doctors Without Borders responds to massive floods in Pakistan by expanding existing programmes and establishing new ones in areas the organisation hadn't worked previously.
By December, teams had tended to more than 80,000 patients and distributed nearly 2 million litres of clean water, along with almost 65,000 relief kits.
Cholera strikes Haiti
In October, after cholera hits Haiti, Doctors Without Borders mobilises hundreds of staff members to respond, eventually opening more than 50 cholera treatment centres across the country, launching widespread public education campaigns, and tending to more than 100,000 patients - more than 60 percent of all cases in the country - in the months that followed.
2009
Conflict in Gaza
Doctors Without Borders supports hospitals in Gaza following an Israeli offensive launched to counter militants firing crude rockets into Israel.
After a ceasefire is announced, Doctors Without Borders opens a surgical hospital and also offers post-operative and psychological care.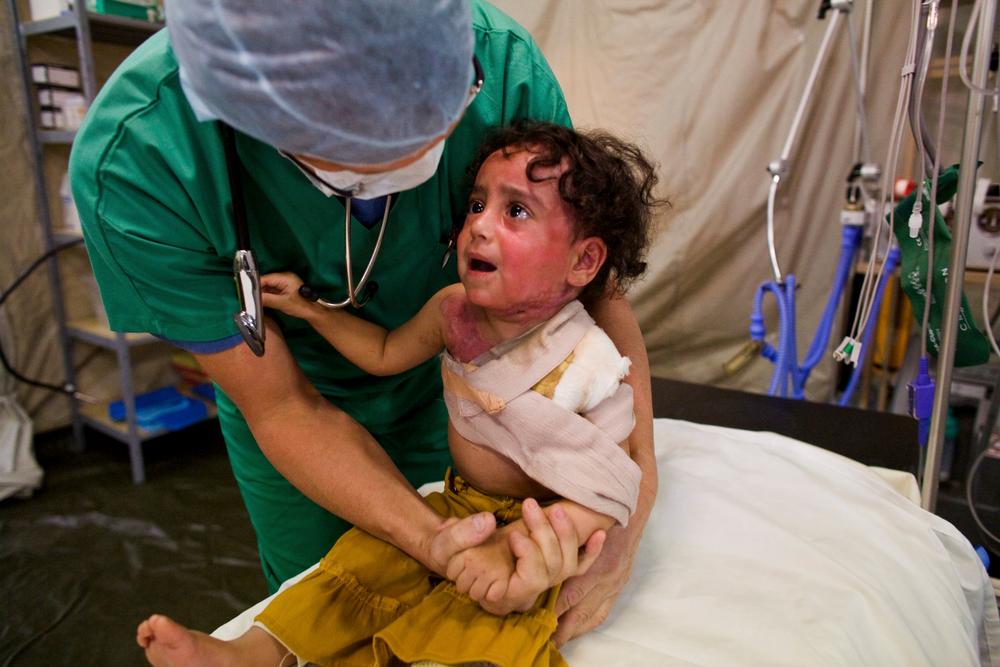 Doctors without borders re-opens programmes in Afghanistan
Following a five year absence (see 2004), Doctors Without Borders returns to the country and begins supporting hospitals in Kabul and in Lashkargah, the capital of Helmand Province.
A difficult year in Sudan
Doctors Without Borders launches emergency interventions in the south in response to escalating violence and outbreaks.
In Darfur, the government expels two sections and four staff members are kidnapped.
Some projects are therefore closed, but Doctors Without Borders nonetheless provides nearly 129,000 consultations and support numerous local health centers.
2008
Political unrest in Kenya displaces thousands
Doctors Without Borders treats wounded civilians in the shanty towns of the capital, Nairobi, and assists displaced Kenyans in makeshift camps who flee to the west of the country after disputed presidential elections lead to widespread violence.
NUTRITIONAL CRISIS IN ETHIOPIA
Doctors Without Borders treats more than 72,000 malnourished children as a massive nutritional crisis sweeps the south of the country as a result of drought, poor harvests, and soaring food prices.
Fighting cholera in Zimbabwe
After a cholera outbreak started in August, Doctors Without Borders treats more than 65,000 people suffering from the disease over the next 10 months while also supporting government-run facilities with supplies, staff incentive payments, and treatment programmes.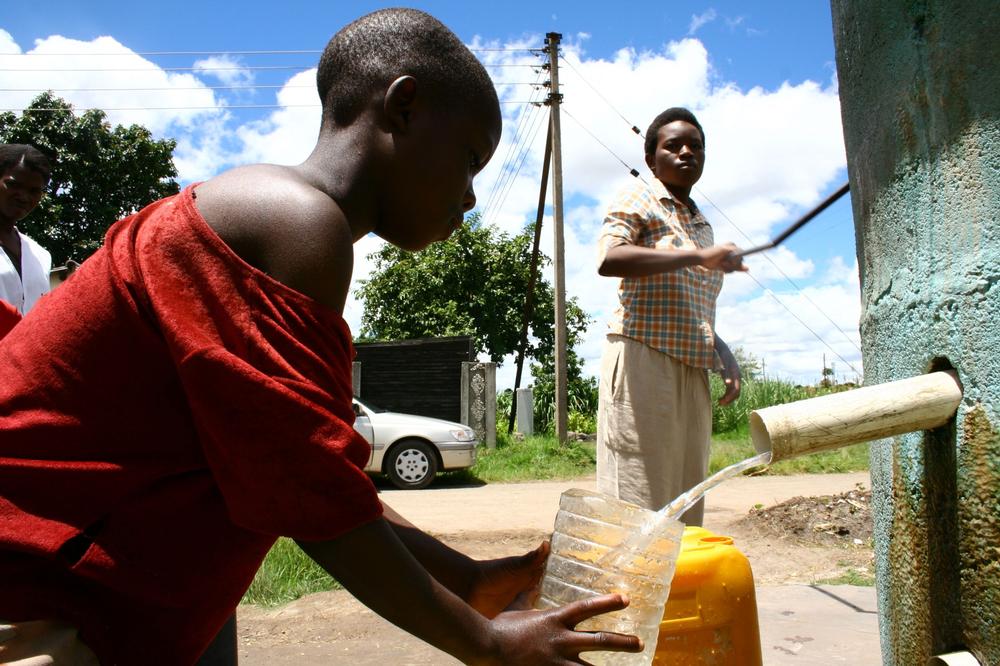 Violence escalates against civilians in DRC
Doctors Without Borders runs mobile clinics, surgical programmes, nutritional programmes, and provides treatment and counselling for victims of sexual violence as thousands of Congolese in North Kivu flee increased and repeated attacks on their villages by armed groups.
Cyclone hits Myanmar
Doctors Without Borders staff already working in the country provide assistance to thousands of people displaced by the cyclone while the government stalls on allowing additional staff to enter the country.
2007
A new treatment for malaria
The Drugs for Neglected Diseases Initiative and the pharmaceutical company Sanofi-Aventis launch ASAQ, an inexpensive and easy-to-use combination pill.
ASAQ is not patented, allowing for others to produce it at lower cost.
Conflict grips Somalia
Hundreds of thousands of civilians flee the capital, Mogadishu, as the worst fighting in 15 years erupts throughout the city.
Amid great insecurity, Doctors Without Borders sets up a surgical programme in Mogadishu, provides assistance to some of those displaced, and maintains medical programmes in the rest of the country.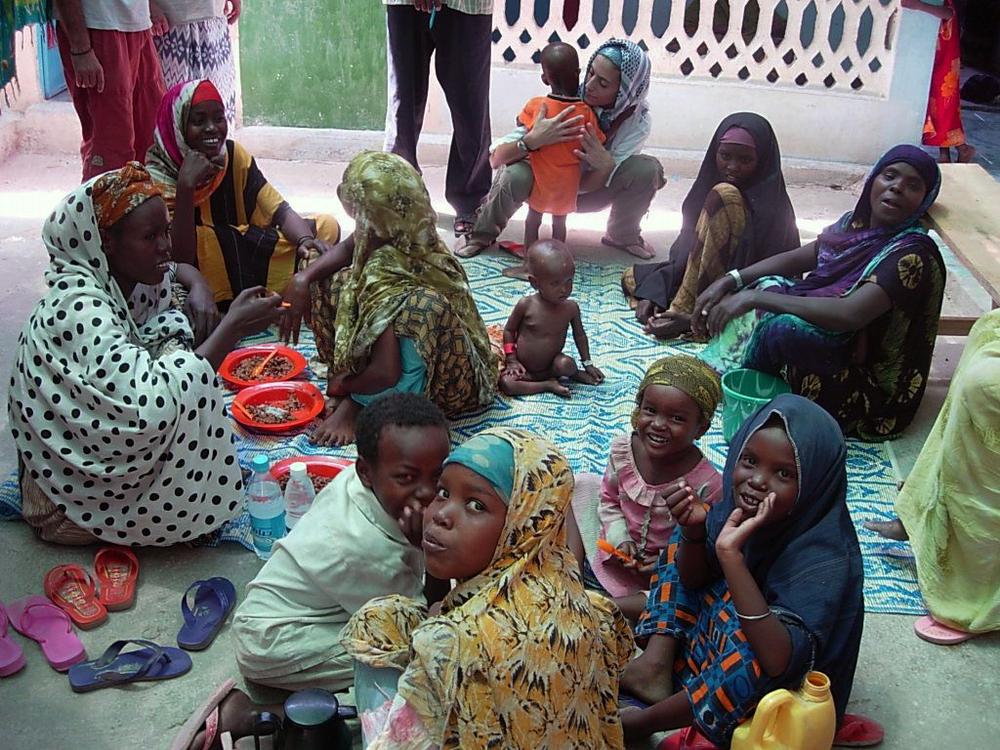 Ebola in Uganda
Doctors Without Borders teams confront an Ebola outbreak in Uganda. After carrying out a rapid assessment, MSF set up isolation units in the Kikyo health centre and the Bundibugyo hospital.
Crisis unfolds in Chad
More than 150,000 displaced people attempt to survive in makeshift camps in eastern Chad as fighting escalates between government and rebel groups.
Doctors Without Borders scales up its medical programmes and calls for a massive international humanitarian response.
2006
Measles vaccination campaign in DRC
Doctors Without Borders launch a massive measles vaccination campaign in DRC. In only a few weeks, MSF teams vaccinate 359,318 children under the age of five.
MASSIVE CHOLERA OUTBREAK IN ANGOLA
Doctors Without Borders treats 26,000 people and sends more than 400 tonnes of supplies to respond to a cholera outbreak that spreads from the capital to more than half the country.
SRI LANKA RETURNS TO WAR
As tens of thousands of people flee renewed fighting in the north of the country, Doctors Without Borders reopens surgical programmes in north and central Sri Lanka after facing a series of setbacks from the authorities.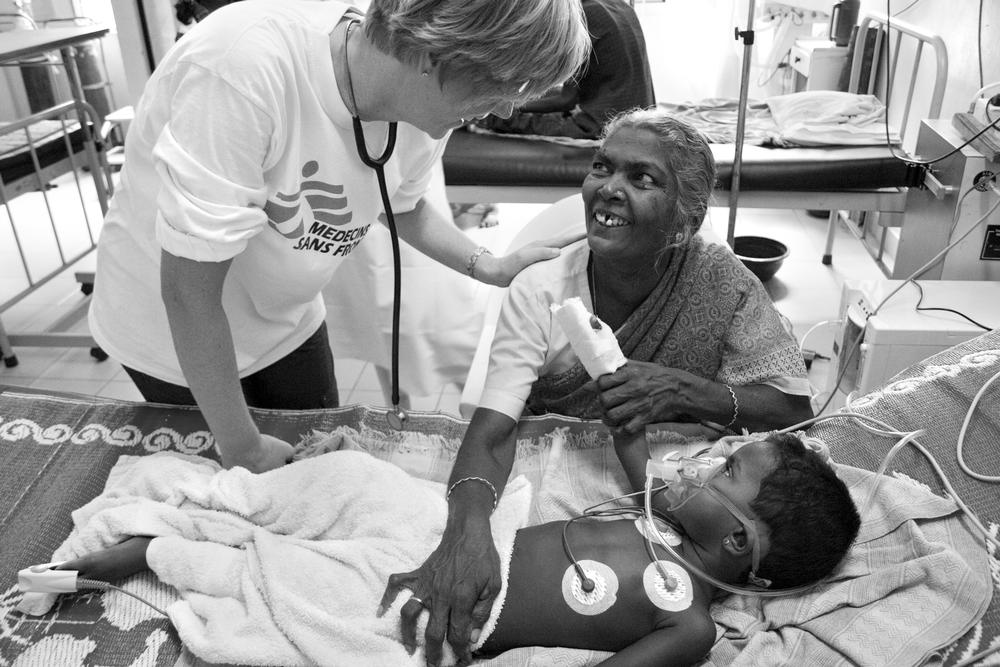 Surgical care for victims of war in Iraq
Unable to work safely in Iraq, Doctors Without Borders sets up a reconstructive surgical program in Amman, Jordan to treat severely war-wounded patients referred by medical colleagues in Iraq.
2005
Nutritional crisis in Niger
Doctors Without Borders begin an emergency operation to treat tens of thousands of children suffering from severe acute malnutrition in various parts of Niger, opening seven in-patient centres and 27 ambulatory centres.
Earthquake hits Southeast Asia
Doctors Without Borders runs mobile clinics to reach people trapped in remote villages and sets up inflatable surgical tents to treat thousands of people injured in the massive earthquake that hit the Kashmir region of Pakistan and India.
2004
ASIAN TSUNAMI
Doctors Without Borders reacts immediately to the Asian tsunami disaster. Within 48 hours teams were working on the ground and 32 tonnes of medical, water and sanitation supplies had been dispatched. Thanks to the huge international response to the tsunami, the worst of the emergency was over by May. Doctors Without Borders felt able to ask its donors, 99 percent of whom agree, to allow it to reallocate some of the funds received to other emergency medical programmes around the world.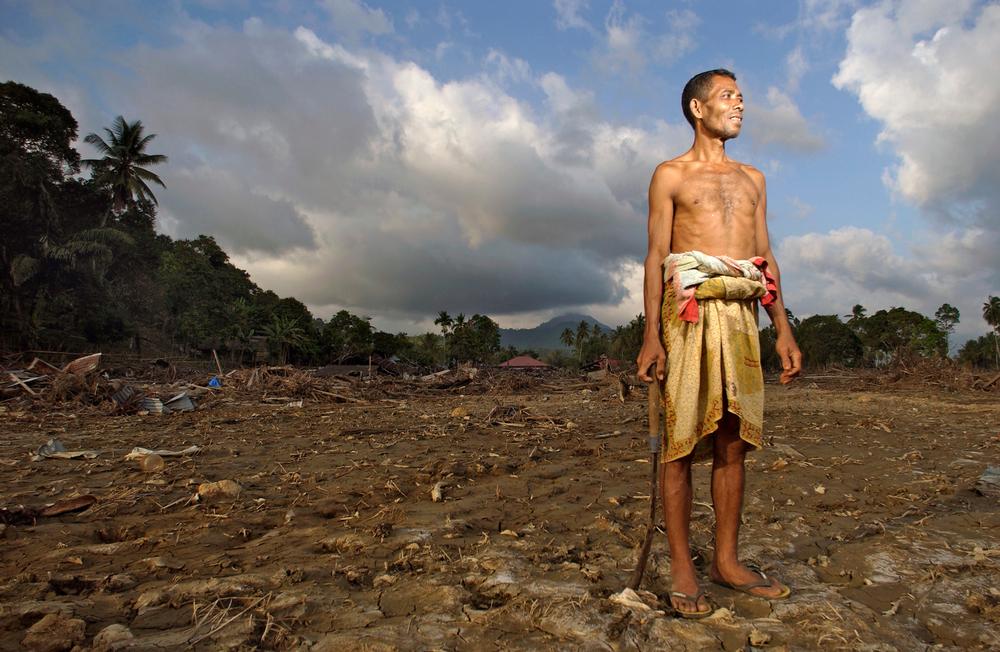 Meeting the emergency in Western Darfur
Doctors Without Borders open feeding centres, clinics and vaccination campaigns in western Sudan (Darfur) and Chad, where hundreds of thousands of people fleeing violence face starvation.
Afghanistan withdrawal
Doctors Without Borders pull out completely following the killing of five of its workers and the continuing threat to its teams by the Taliban.
2003
Civilians suffer in DRC
Doctors Without Borders run dozens of medical programmes for people caught in the region's chronic conflict.
DNDi created
Doctors Without Borders is a founding partner in the new organisation The Drugs for Neglected Diseases Initiative dedicated to developing medicines for neglected Diseases.
Heavy fighting in the Liberian Capital
Doctors Without Borders remain in Monrovia to treat victims during fierce fighting between government and rebel groups.
US INVADE IRAQ
Doctors Without Borders teams remain in Baghdad and challenge the US government on its failure to provide adequate medical care to civilians.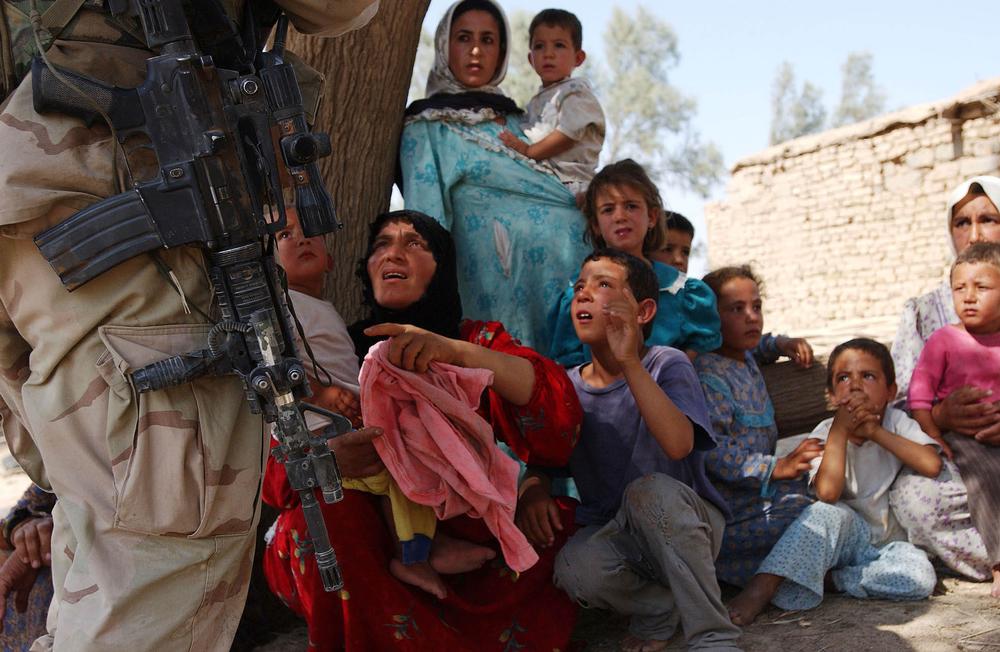 2002
US-led Coalition invade Afghanistan
With many International staff evacuated, our programmes continue to operate led by Afghan staff.
MALARIA KILLING MILLIONS IN AFRICA
Faced with skyrocketing resistance to common anti-malarials like chloroquine, Doctors Without Borders increases its use of artemisin-based combination therapy, and push for wider availability of this effective treatment.
FAMINE IN ANGOLA
Doctors Without Borders run the largest operation in our history, with 200 international volunteers and more than 2,000 local staff working throughout the country.
Aid Workers targeted
Doctors Without Borders worker Arjan Erkel is abducted in the North Caucacus, a victim of increasing dangers faced by aid workers in conflict zones worldwide.
2001
HIV/AIDS pandemic
Doctors Without Borders start providing antiretroviral therapy to people living with AIDS in the following seven countries: Thailand, Cambodia, Cameroon, Guatemala, Kenya, Malawi, and South Africa.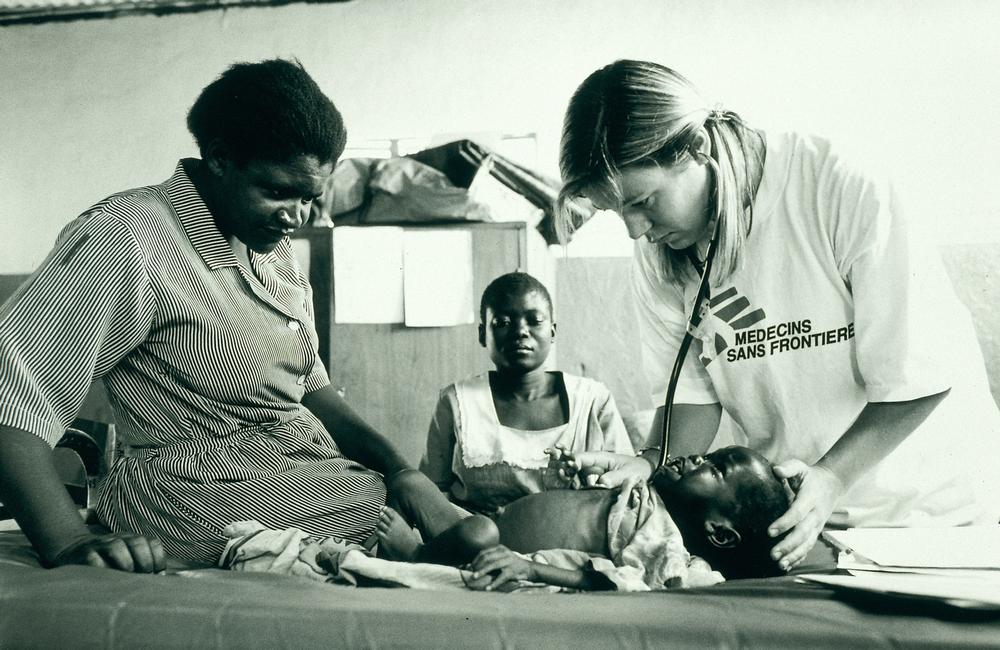 2000
Civil War in Sierra Leone
Doctors Without Borders treat victims of the country's brutal civil war.
Asylum seekers flee to Europe
Doctors Without Borders expand programmes assisting asylum seekers and undocumented immigrants in France, Italy, Spain and Belgium.
1999
Launch of Campaign for Access to Essential Medicines
With millions dying each year from treatable infectious diseases, Doctors Without Borders starts an international effort to push for increased access to medicines for the world's poor.
CRISIS IN KOSOVO
During NATO bombing of Serbia, we provide humanitarian assistance to refugees in FYR of Macedonia, Albania and Montenegro.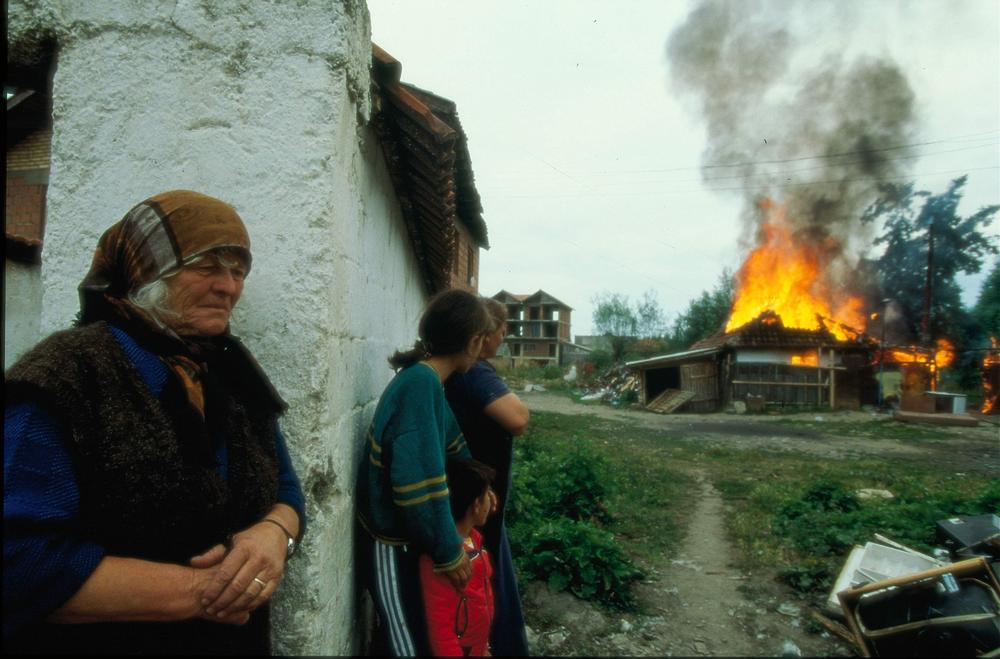 Second war in Chechnya
Doctors Without Borders calls for access to Grozny and denounce the massive use of violence by Russian forces against civilians.
Nobel Peace Prize
Doctors Without Borders is awarded the Nobel Prize and honoured for its "pioneering humanitarian work on several continents".
1998
Famine in southern Sudan
Doctors Without Borders responds to widespread famine caused by civil war and drought.
Civil war in Republic of Congo
Doctors Without Borders integrates treatment for survivors of rape and sexual assault into our emergency response.
Hurricane Mitch
Doctors Without Borders assists victims in Honduras, Nicaragua, Guatemala and El Salvador.
Famine in North Korea
Unable to ensure that medical aid was reaching the most vulnerable, we end our programmes after three years, but continue to assist refugees fleeing to China.
1997
Rwandan refugee crisis continues
Doctors Without Borders fights for access to Rwandan refugees, many of whom are massacred or die of starvation and disease.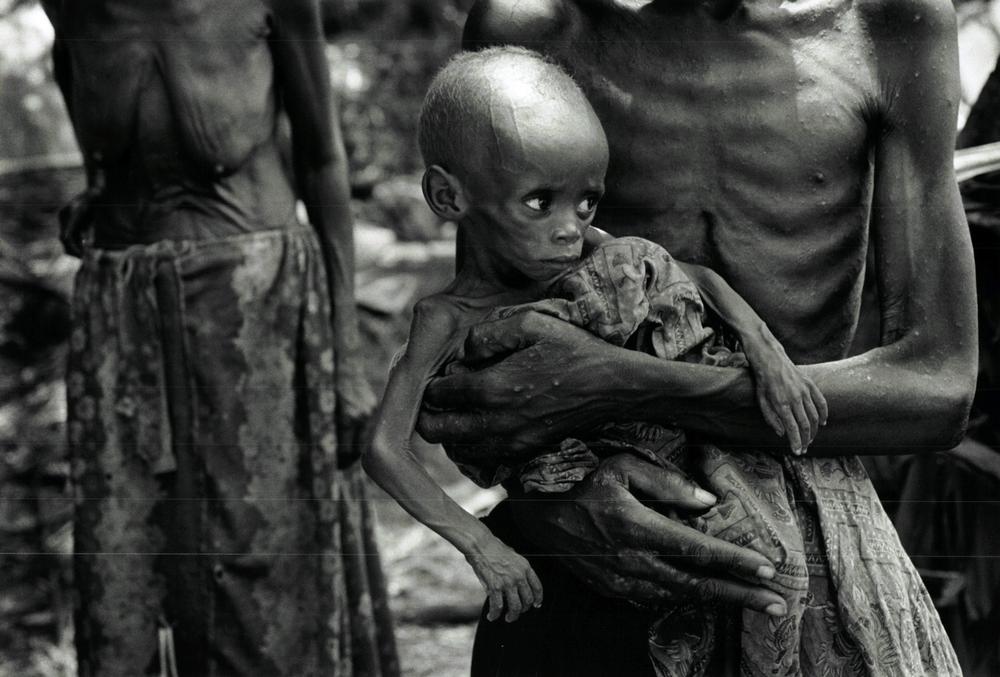 Rwandan refugees seek aid
Doctors Without Borders assists refugees forced out of camps in Zaire as they return home, but are blocked from assisting those fleeing further into Zaire, who fall victim to widespread massacres.
STREET CHILDREN NEGLECTED IN MADAGASCAR, BRAZIL AND THE PHILIPPINES
Doctors Without Borders medical and social programmes for vulnerable and marginalised youth are expanded.
1996
Meningitis in Nigeria
Doctors Without Borders launches a massive vaccination and treatment programme helping 4.5 million people.
1995
Srebrenica Massacre
Our teams witness the fall of the UN "protected zone", and denounce the subsequent massacre of up to 10,000 civilians by Serbian troops.
War in Chechnya
Doctors Without Borders brings aid to civilians inside the republic and in refugee camps in neighbouring countries.
1994
Genocide in Rwanda
Doctors Without Borders remains in Kigali throughout the genocide of more than 800,000 Tutsis and moderate Hutus. We make an unprecedented decision to call for military intervention. One million Rwandan refugees arrive in the small town of Goma, Zaire. Within days, we collaborate on the biggest cholera programme to date.
1993-1994
War in Bosnia
Medical programmes in the region extend to the UN's supposed "protection zones" of Gorazde and Srebrenica.
1993
Civil war in Burundi
A failed coup d'état in October resulted in 750,000 refugees fleeing to neighbouring Rwanda, Tanzania and Zaire. Doctors Without Borders deploys 85 volunteers in the region but delays in the international relief effort cause widespread famine in the refugee camps.
1992
Bosnia
Doctors Without Borders denounces ethnic cleansing and crimes against humanity.
Emergency in the Horn of Africa
One hundred Doctors Without Borders volunteers work in the region affected by war, drought and displacement of populations.
1991
EMERGENCY IN KURDISTAN
Largest emergency relief operation to date. Doctors Without Borders provides care in Turkey, Iran and Jordan to Kurds displaced by the Gulf War.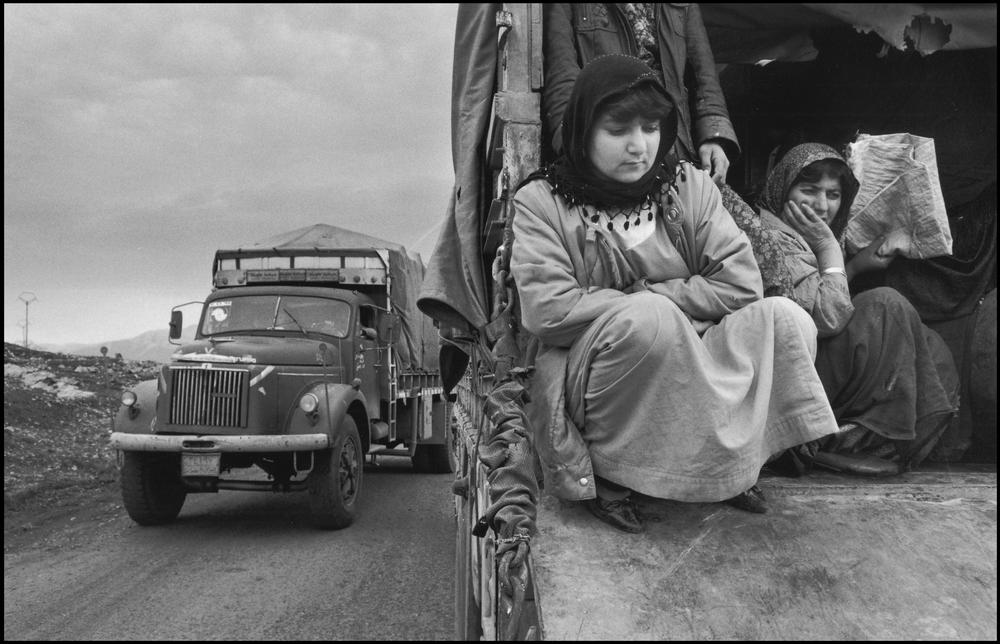 Emergency in Somalia
Doctors Without Borders represents the only foreign presence in war-stricken Mogadishu, and aids refugees in other countries.
Former Yugoslavia
The Doctors Without Borders relief convoy evacuating the wounded from Vukovar hospital comes under attack. Three of our workers are wounded.
1990
Civil war in Liberia
Our teams provide emergency care at the height of the fighting.
Afghanistan murder
An Doctors Without Borders logistician is murdered in Afghanistan. Activities suspended.
1989
Earthquake in Armenia
Doctors Without Borders provides medical care in the Soviet Union.
Iraq attacks Kurds. We were the first medical organisation that bore witness to the use of chemical weapons on the Kurdish town of Halabja.
Withdrawal from Sudan after an Doctors Without Borders plane is shot down by a missile, killing 4 people, including two MSF volunteers.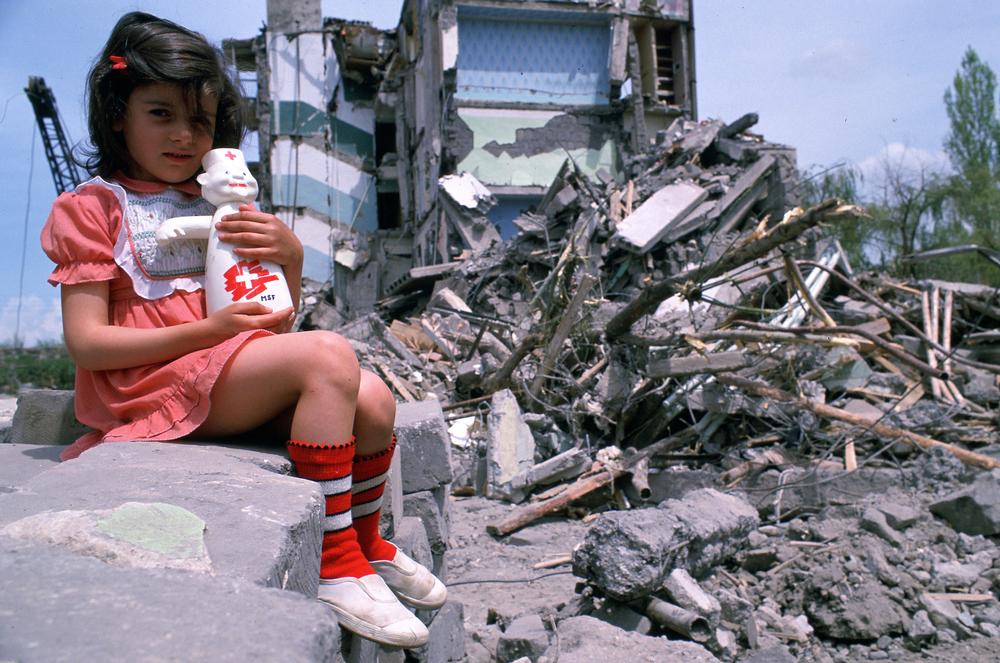 1986
Civil war in Sri Lanka
Doctors Without Borders organises mobile clinics and hospital programmes to treat injured and traumatised citizens in Sri Lanka.
Yemen intervention in Aden where fighting rages between rival factions of the ruling party.
1985
Conflict in Central America
Doctors Without Borders provides medical care in Honduras to refugees from El Salvador and Nicaragua.
MSF expelled from Ethiopia
Doctors Without Borders is expelled by the government from Ethiopia after denouncing the hijacking of humanitarian aid and the forced transfers of populations by the latter.
1984
Famine in Ethiopia
Doctors Without Borders starts programmes to treat malnutrition in hunger-stricken regions of Ethiopia.
1981
MSF hospitals bombed
Bombardments of Doctors Without Borders hospitals in Afghanistan
1980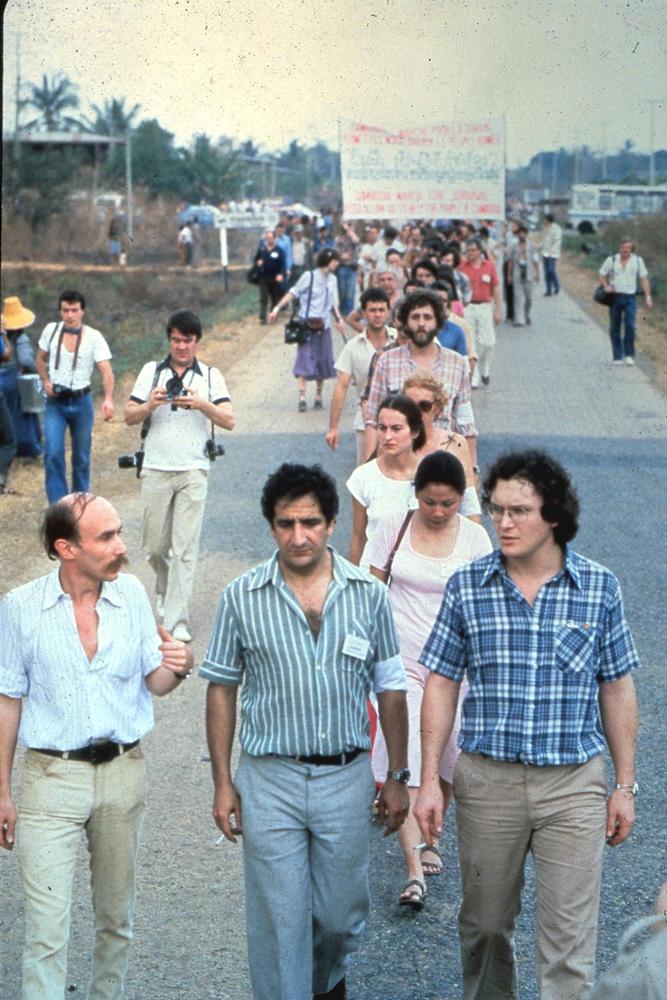 FIRST INTERNATIONAL APPEAL
"Walk for survival of Cambodia", Doctors Without Borders' first international appeal, is launched in protest against the Vietnamese authorities stopping our teams from bringing aid to Cambodia.
War in Afghanistan
After the Soviet Union invaded Afghanistan in the final days of 1979, triggering a war that would last a decade, Doctors Without Borders medical teams clandestinely cross the Pakistani–Afghan border and travel by mule for several weeks to reach injured civilians living in remote areas.
First nutritional programme
In the Karamoja province of Uganda, Doctors Without Borders' first nutritional programme is launched in the midst of drought and civil war.
1979
split
Led by Dr Claude Malhuret and Dr Francis Charhon, Doctors Without Borders moves beyond its modus operandi of sending isolated doctors to crisis zones in favour of creating a more structured organisation that can provide quality medical services in crises.
Co-founder Dr Bernard Kouchner leaves in protest and later founds Médecins du Monde/Doctors of the World.
1978
Refugee assistance
Doctors Without Borders launches various refugee programmes in Thailand, in the Ogaden region (Djibouti, war between Ethiopia and Somalia) and in Sudan.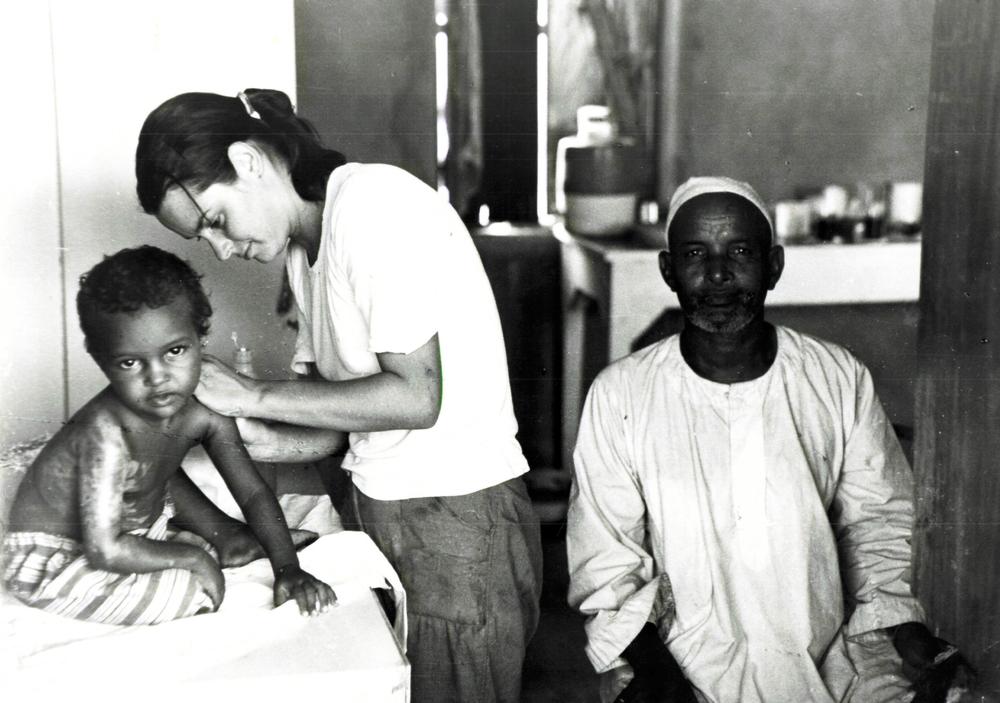 1976
War in Lebanon
Our teams conduct surgery in the organisation's first major intervention in a war zone.
1975
Cambodians flee Khmer Rouge
Doctors Without Borders establishes its first large-scale medical programme during a refugee crisis, providing medical care for waves of Cambodians seeking sanctuary from Pol Pot's rule.
1974
Hurricane in Honduras
Our first mission of long-term medical assistance.
1972
Earthquake in Nicaragua
The earthquake in Nicaragua marks our first mission in a natural disaster.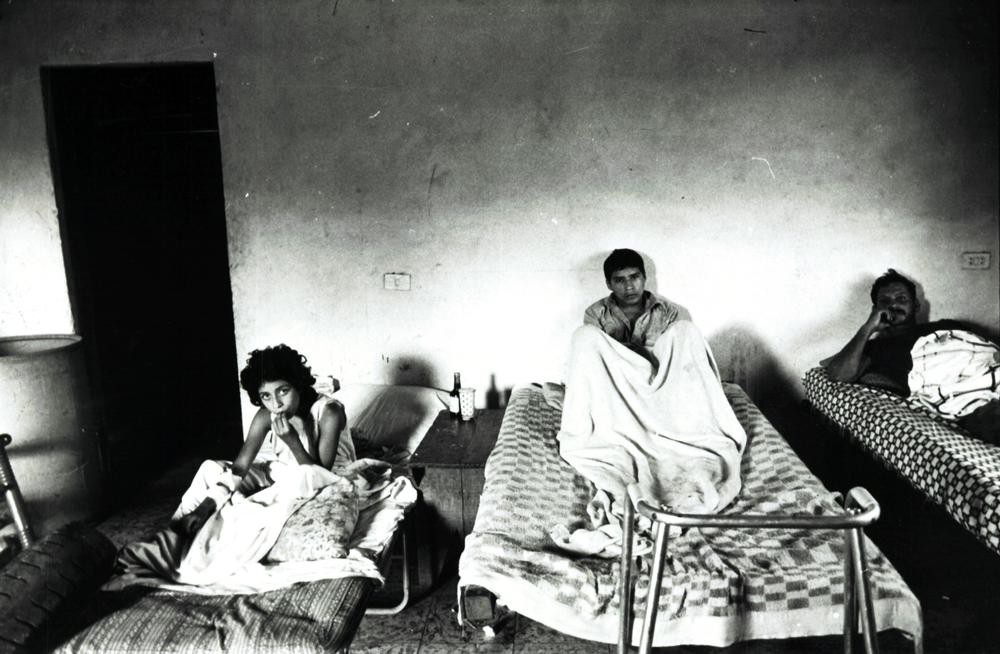 1971
Doctors without borders is founded
Doctors Without Borders/Médecins Sans Frontières (MSF) is founded by a group of French doctors and journalists in the wake of the war and accompanying famine in Biafra, Nigeria, and the floods in eastern Pakistan (now Bangladesh).