Corporate partnerships
Support from companies like yours can help Doctors Without Borders/Médecins Sans Frontières (MSF) continue providing emergency medical care to people caught in crisis in more than 70 countries around the world.
For more than five decades, MSF has been supporting communities facing some of the world's most complex humanitarian emergencies. Our teams act quickly to deliver emergency medical care to people made vulnerable by conflict, disaster, outbreaks of disease and lack of access to healthcare.
In Canada, MSF hosts the Transformational Investment Capacity (TIC) unit. TIC teams look at how MSF can foster and use innovative ideas and ways of working to improve our ability to address the most pressing medical and humanitarian challenges around the world, both now and in the future. These projects are leading new thinking in areas including climate change, sustainability, education and research, as well as equity, diversity and inclusion as part of MSF's organizational identity.
"We added MSF to our philanthropic initiatives due to their global approach and ability to quickly mobilize resources to address needs in unstable locations. MSF's work in Madagascar impressed us, and we're proud to support their efforts as our philanthropy initiatives prioritize education in Madagascar. MSF's vetting process for corporate sponsors was reassuring, and their lack of government or religious affiliations was important to us. We have great admiration for the work that MSF does all over the world."
David Vanderwalde, Director of Aust & Hachmann (Canada) Ltd
"For the past few years, our Google Canada team has been volunteering to help with the mapping initiative and it's rewarding for our Googler volunteers to know that a few hours of mapping can make such a great impact on the well-being of so many people. The virtual nature of the event has allowed our teams that work across different offices to volunteer together for this important work."
Google Team
''Supporting MSF seemed the right thing to do. We've never doubted that decision, the necessity of the work or their effectiveness tackling it.  We believe in their mission and have confidence that they consistently execute it well.  We also appreciate that MSF is are apolitical and nondenominational.''
Peter Aghar, President of Crux Capital
How your donation is used
In 2021, we spent more than 80 per cent of money raised globally on our medical projects and advocacy work. Roughly five per cent was spent on administration costs. The rest was reinvested in fundraising.
*Other income:
Interest/investment income
Equipment and services sold to other organizations
Investment subsidizes recorded as income
Other revenues
Merchandising
When you donate to MSF, you fuel the delivery of medical aid to the people who need it most, no matter where they are or whether they have hit the headlines.
Your money pays for millions of consultations, operations, treatments and vaccinations every year. As an organization, we work to spend your money in the most efficient way and to help those in greatest need. But how do we do it?
At MSF we deliver care directly rather than through local partner organizations. We set up and run medical services, train staff and respond to fast moving emergencies, as well as longer-term crises. This means the money you trust to MSF is spent by MSF.
When you donate to MSF Canada, the money is banked and then directed to the country where the need is greatest. This is coordinated across our offices and our projects in over 70 countries, but none of the funds we send to the frontline are spent on international administration costs.
Essential costs
There are essential costs for any organization and a small percentage of the money we raise – just three percent – is used for salaries and running costs in Canada.
Another 12 percent is reinvested in fundraising to keep the money coming in for our overseas work (and for every dollar spent we receive five dollars back). The rest pays for healthcare.
Money for emergencies
When an emergency breaks – such as an earthquake, an epidemic or a conflict – MSF can respond immediately. This is because we encourage donors to give unrestricted funds, which means we can spend them where the need is greatest.
Thanks to the generosity of our donors, MSF has a significant emergency fund. This means there is no delay in mobilizing, no wait for government funds to be released and no lag as donation appeals are launched; we can act immediately and then replenish this fund with new donations.
Once the money reaches the medical programs it is carefully managed by the project teams. It is subject to a rigorous accounting system, with every penny logged and all the information flowing back to the headquarters and our donors – transparency and accountability are essential.
Our principles
The way we raise and spend money upholds our core principles – independence, neutrality and impartiality. We very rarely take money from governments; the vast majority of our donations come from private donors, like you.
This means they come with no strings attached and allow us to provide medical care where the need is greatest. It is you, our donors, who fuel our work. Thank you.
Ways to partner
Corporate grants
Meet your business goals through the development of a strategy to support the operational needs of MSF in providing healthcare to people facing crises.
Cause-related marketing programs
Raising awareness and funds for MSF's humanitarian work will allow you to profile your contribution to helping us provide emergency medical care around the world.
Please don't hesitate to reach out – our team is here to help. Thank you for helping MSF provide critically needed medical care to people facing conflict, disaster, outbreaks of disease or lack of access to healthcare in more than 70 countries.
Employee engagement
Working together to raise awareness and funds for MSF's lifesaving medical work can help strengthen team members' sense of corporate pride and commitment. This can be done through workplace giving, matching gifts, employee fundraising events and holiday giving campaigns.
Connecting with MSF's work
Volunteer Engagement & Team Building – Host a Missing Maps Mapathon: Doctors Without Borders/ Médecins Sans Frontières (MSF) use maps every day to get to patients, to assess the needs of crisis-hit communities, to track disease spread, and to respond to local events. The people most affected by crises are often those that are hardest to reach. That's why we joined the Missing Maps initiative, a program which addresses the need humanitarian organizations have for maps of the areas we work in.
We are recruiting volunteers to map parts of the world most vulnerable to humanitarian crises: places that are vulnerable to natural disasters, disease outbreaks, epidemics, or conflict. MSF Canada offers companies the opportunity to host a Mapathon, by supporting the Missing Maps with your time, you can directly contribute to MSF's humanitarian medical activities.
Request an MSF speaker: If you'd like to raise awareness about MSF's work in your company, we can arrange for a member of our team to come and speak about their experiences working in MSF's projects around the world.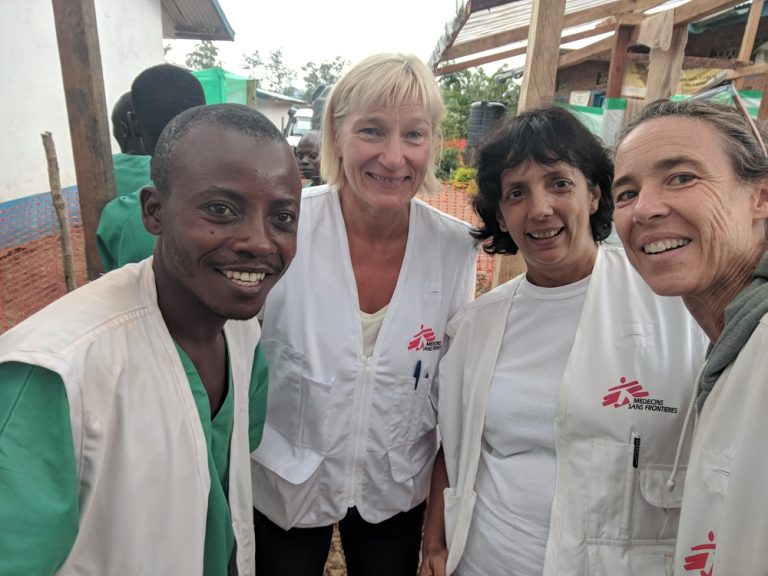 Workplace giving
Matching gifts and workplace giving programs can double or triple your donation to Doctors Without Borders/Médecins Sans Frontières (MSF), giving our teams more of the resources they need to act fast and save lives.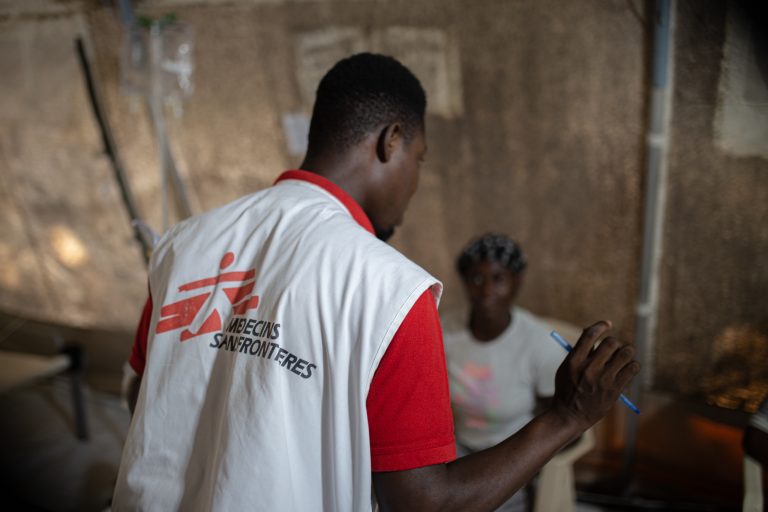 Gift acceptance policy
At the core of our work is a commitment to independence, neutrality, and impartiality. It is for this reason that we do not take funds from organizations working in industries that conflict with our humanitarian goals and values, or which may limit our ability to provide humanitarian assistance.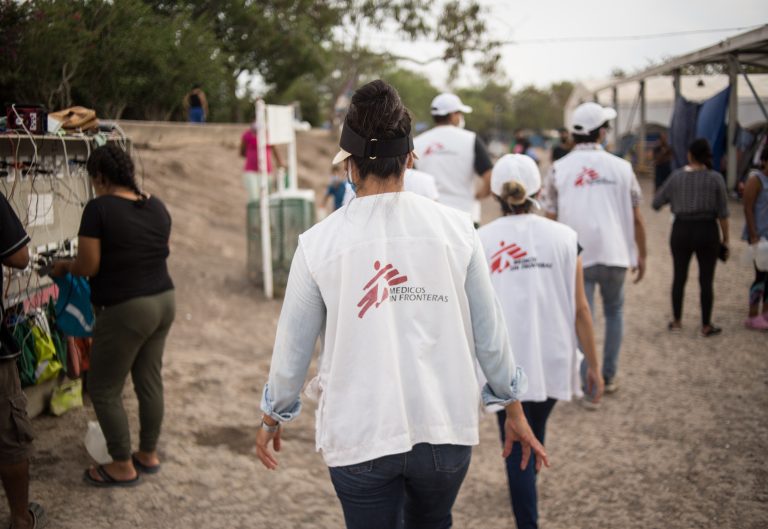 Our relationship team
If your organization is considering partnering with Doctors Without Borders Canada, please contact us — we will be happy to help you get started.
Why support MSF
Thousands of Canadians generously support MSF, sharing our values and our commitment to assist people facing crises around the world. We are also committed to working as efficiently as possible and maintaining transparency about how we spend the money you donate for medical humanitarian care. 
LEARN MORE