Work overseas 
Doctors Without Borders/Médecins Sans Frontières (MSF) relies on a network of healthcare and other professionals outside the healthcare realm. These professionals assist people facing crises by carrying out our humanitarian activities in conflict zones, epidemics, natural disasters, and other emergencies. Each year more than 30,000 locally hired staff are joined by more than 3,000 international staff to provide medical care in over 500 humanitarian projects around the world. Join us to find out what it's like to have a career working as a humanitarian delivering critical medical assistance where it's needed most.
At MSF, we are looking for skilled medical and non-medical professionals to help deliver emergency humanitarian assistance. We recruit from Canada and elsewhere to support our operations around the world. MSF is recruiting staff for projects located in countries including Democratic Republic of Congo, Haiti, and Yemen. We are looking for professionals who not only align with our values and mission but who will also help shape the future of the MSF movement by speaking out about what we see, inspire action and connect people. Being part of MSF's overseas team is much more than simply like being in a "working abroad program."
Current opportunities
Find out more about the jobs available with MSF overseas – from medical staff to logisticians, scientists to project management.
The assignment life
Working overseas for MSF means living and working together. The hours are long, the living conditions are modest, and the projects may be in remote and harsh environments often with limited resources and amenities.
The challenging nature of international work assignments and resulting constraints necessitate innovation and improvising with the limited resources and supplies available. This could mean limited medical equipment, simple living conditions, mobility restrictions to follow strict security measures and fewer leisure activities including possibly no jogging in the park or going for a bike ride for a while.
Basic Eligibility Criteria
Detailed criteria can be found on the role description pages. We can only accept applications from people who meet these requirements, and we only accept online applications.
Compensation, Pay And Benefits
International field workers receive an indemnity monthly gross salary of $2,687.67 to a Canadian bank account. After one year of field experience, the field worker will enter a salary grid, where salary depends on responsibility involved in the field position and also the amount of previous experience. Meanwhile, MSF covers accommodation and transport to and from the field, as well as a per diem in local currency.
Application Process
Please note: You must be able to legally work in Canada for the duration of your contract and travel internationally for work. If this is not the case, please check recruitment requirements of other offices of Doctors Without Borders/Médecins Sans Frontières (MSF).
STEP 1: INFORMATION GATHERING
Find out more about Doctors Without Borders: Who we need, FAQ, Recruitment Information Video Series.
STEP 2: ONLINE APPLICATION
You will need to submit:
Incomplete applications will not be considered.
You will receive an automatic response confirming that we received your application. Please contact us if you do not receive the automatic response within 24 hours.
We screen applications for suitability for fieldwork. All applicants will receive feedback within four weeks.
STEP 3: INTERVIEW
If your skills and experience meet MSF's field needs, you will be invited for an interview with a recruiter.
STEP 4: WELCOMES DAYS;
Following a successful interview, you will undertake a pre-departure training course.
STEP 5: FIELD ASSIGNMENT
You will be registered in our pool of available field workers and we will work to match you with an appropriate field vacancy.
STEP 6: DEPARTURE
Once you have been matched, you leave for your first field assignment!
Explore a humanitarian career with MSF
Our internationally hired staff come from a wide variety of background. They also join the organization at many different stages in their respective careers. In 2020, 269 Canadians went on an international assignment with MSF. Of those, 59 were working abroad with MSF for the first time. Working with MSF as part of our emergency medical interventions can be an excellent chance to develop new skills for doctors, nurses, field coordinators, logisticians as well as finance and HR professionals . You can accumulate valuable experience that can be transferred to other international assistance environments. As a result, many of our staff find themselves able to pursue career paths back in Canada that were not previously available to them.
Use your skills to have a real impact, while gaining valuable new skills
MSF is looking for qualified Canadian professionals who can bring their unique skillsets and experience to our dynamic teams of locally and internationally hired staff and have a real impact in humanitarian work, whether it is supporting the logistics of a vaccination campaign in a remote location or transferring clinical skills and leadership to ensure quality of care for patients.
MSF also provides many opportunities to develop skills that can be transferred to other areas of professional life. We hire for roles that offer plenty of opportunities to formally develop a skill set that goes beyond technical qualifications and creates potential for growth.
Changing historical imbalances
Working towards equity, diversity, and inclusion
When working as an internationally hired staff in an MSF project, it is important to be aware of the broader dynamics and structures that are in place and impact our work.
Though we recruit a smaller number of staff internationally, this group has historically occupied a disproportionate number of senior management positions in the countries where we work. This has led to a lack of diversity among our leadership teams and boards.
We are working to change this to reflect a stronger representation of equity-seeking communities at all levels of the organization, with discussions and initiatives happening across the organization.
Among our actions to address this issue, we have designed specific development packages to offer career paths and training aimed at giving equitable opportunities to our staff worldwide to grow as a talent within the organization including in senior positions.
We have opened a sixth operational centre located in West Africa, run mainly by senior MSF staff from the region with the aim of bringing operational management and decision-making closer to the countries where we work. Until 2019, all five of MSF's operational centres were based in Europe.
Find your fit
A role working at MSF can take many shapes and forms. We need support in logistics, HR, finance , pharmacy, clinical research, nursing, counselling, anesthesiology, maternal health, sanitation and supply chain management. Before you start diving deep into the kind of roles we have, we recommend taking some time to self-reflect on the most important aspect of job search: you.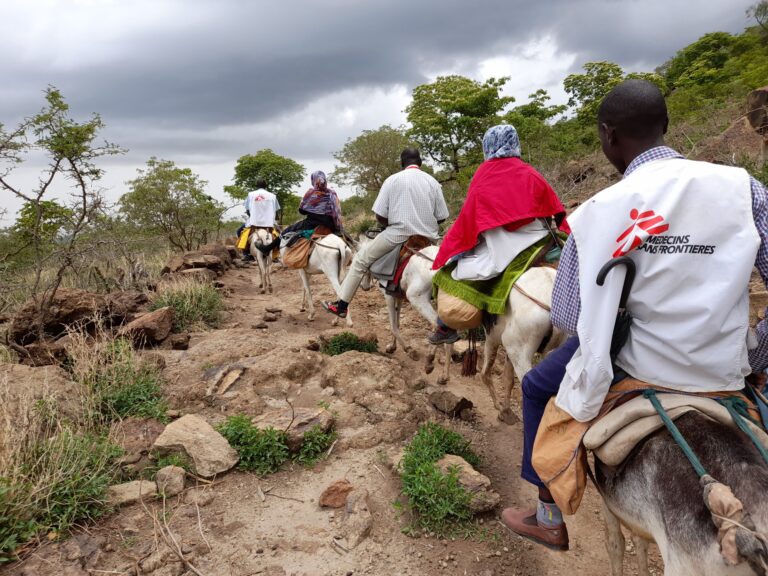 Working overseas FAQs
Your frequently-asked questions about our recruitment process, benefits, requirements, opportunities for students, international medical graduates, and career development are all answered here.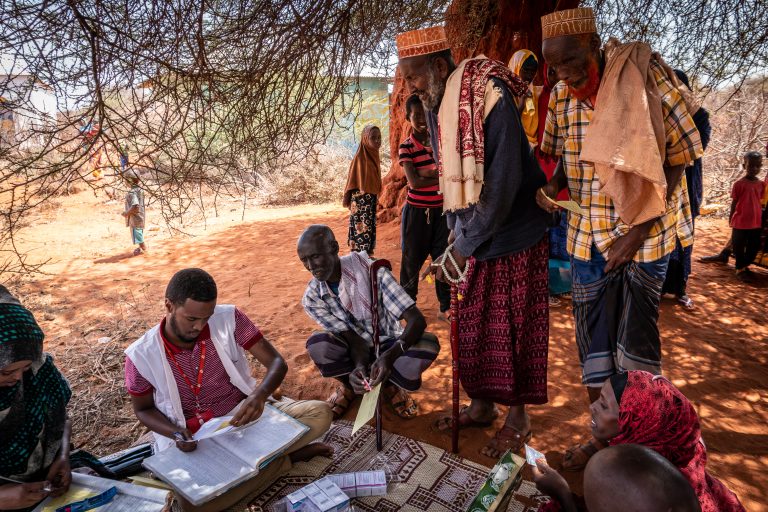 Recruitment info sessions
With a name like Doctors Without Borders, many people believe that our organization only hires doctors to work abroad. Our recruitment info sessions give you the opportunity to learn more about the profiles we are looking for, the recruitment process and personal experiences from our project staff.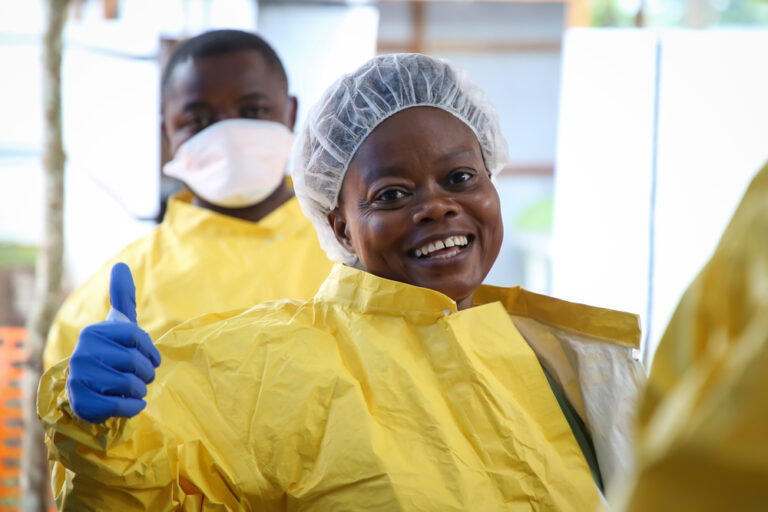 Recruitment Zone
The Recruitment Zone helps connect professionals in Canada with opportunities to join MSF's humanitarian medical action around the world, and to become a part of our efforts to provide essential care to people affected by crisis, conflict, disaster or neglect.