Recruitment Zone Winter 2019: Where do we send our field workers?
Welcome to the Winter 2019 edition of our Recruitment Zone newsletter. MSF delivers humanitarian emergency medical care in more than 70 countries around the world. If you are interested in becoming part of our work, you may also wonder: if MSF is present in so many places, where might your first overseas assignment actually take you? And will you get to choose what country you work in?
The short answer is that first-time Canadian field workers can end up in almost any of the countries and projects in which we operate. MSF is an emergency response organization that aims to provide care wherever the needs are greatest — which is something we can't always predict.  Our ability to respond effectively when humanitarian crises occur depends in part on having personnel available to deploy when and where they are most urgently required. In 2018, Canadians worked for MSF in more than 45 different countries.
"Last year, more than half of all MSF international staff members from Canada worked in one of the following six countries: Democratic Republic of Congo, South Sudan, Iraq, Central African Republic, Bangladesh and Syria," says Owen Campbell, Recruitment Manager at MSF Canada. "Our operations in these countries were all in response, in some way, to the results of conflicts or internal instability in these regions. We therefore need our field workers to be open to working in such contexts."
Flexibility required 
Working overseas for MSF is already a big commitment, with assignments that last between six to 12 months or more. So we don't ask most first-time field workers to also be available to drop everything and ship out at a moment's notice.
But, with our operations constantly evolving in response to changing circumstances on the ground, we do require a certain amount of flexibility from our international staff.  We expect anyone who becomes part of our humanitarian medical efforts to share our fundamental principles, and to understand that meeting the needs of our patients in the field comes first. That's why where you get posted on your first assignment with MSF depends on where your help is needed, rather than where you might wish to go.
"The nature of our activities means that we focus on finding the right person for the right assignment," says Francis Pineault, Recruitment Officer at MSF Canada. "We take the time to have an open and transparent discussion and make sure the candidate makes an informed decision, including and especially on considerations related to security. But we do ask for flexibility from our field workers, and a willingness to bring their expertise where it is most needed. We've found that having an open outlook helps field workers excel in their assignments,and ultimately helps them grow in the organization."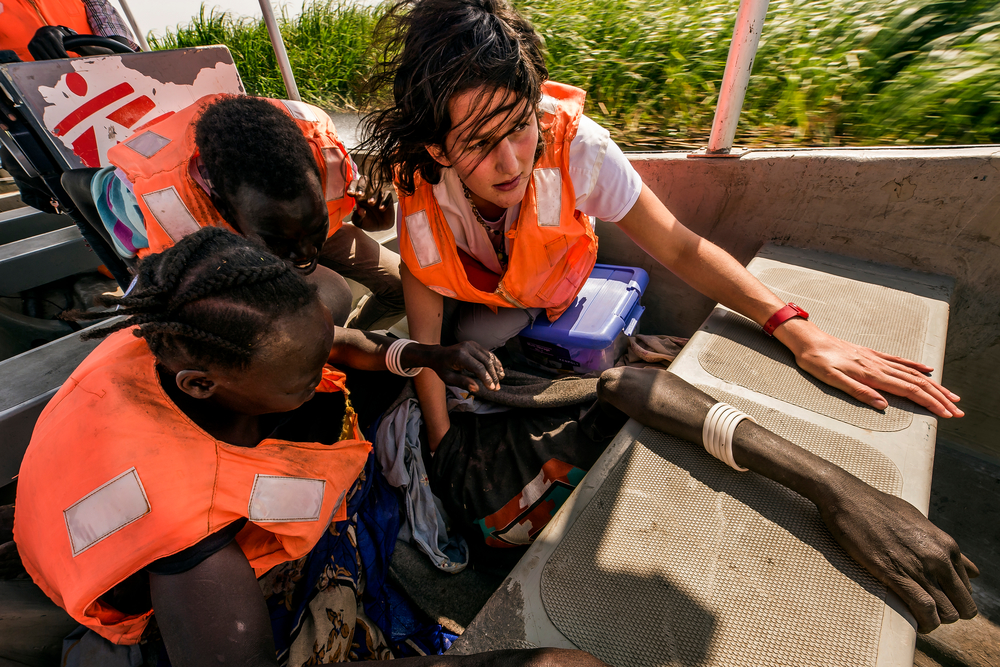 Working in crisis zones
Even though you can't request a particular place to work, your availability and openness to different contexts is an important discussion to have during the recruitment process — especially considering that over half of all MSF interventions happen in a conflict zone or region of instability. Your preferences matter: If you are selected into our placement pool, MSF will try to find a match that is a good fit for you. The more flexible you are, the easier it will be to connect you to a suitable posting. But the final decision on whether or not to accept a particular placement will always be yours.
If you don't feel comfortable with the idea of working in a certain country or context, it's important to let us know, and you always have the option to decline any assignment. Sometimes that will mean a longer wait for the right opportunity to arise. But, as an international MSF field worker, you will spend many months surrounded by colleagues and patients who will be depending on you for critical care and support — so it's essential for everyone that you are working in a place that feels right for you.
MSF exists to provide care and alleviate suffering for people caught up in crisis. That means we face significant challenges in almost all of the places where we work — but also that, no matter where we go, we are providing essential assistance to some of the world's most vulnerable people. Wherever your field assignment with MSF takes you, your presence will make a difference in the lives of those who count on us for help in their times of greatest need.