COVID-19 in Italy: Medical staff working beyond limits in Italian epicentre
Published: Mar 30, 2020Updated: May 25, 2023
The new coronavirus disease, COVID-19, had spread to more than 190 countries across the world. Doctors Without Borders/Médecins Sans Frontières (MSF) medical teams are assisting in numerous affected areas. In Italy, we are supporting three hospitals at the first epicentre of the outbreak in the North – with teams working on infection control, remote patient care and outreach – and facilities for the elderly in central Italy. Dr Chiara Lepora is the project coordinator in Lodi, northern Italy.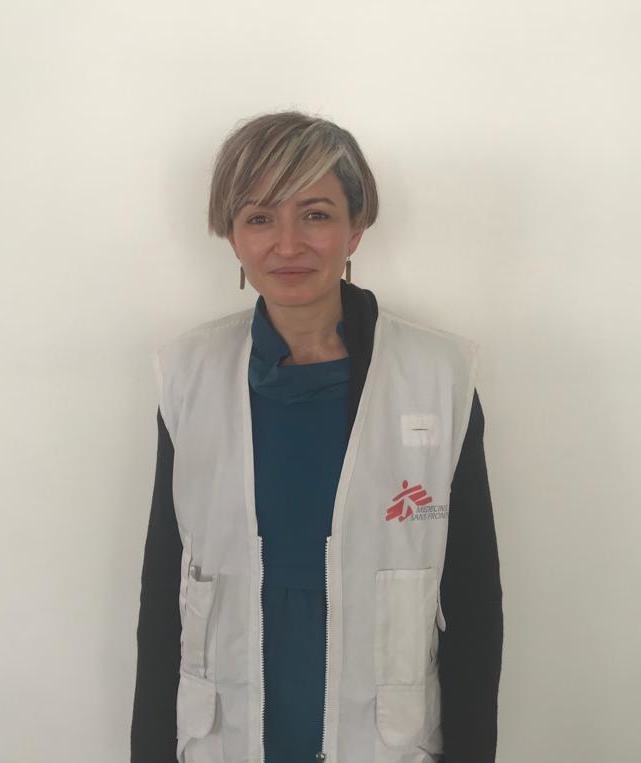 rong>
"We have a team of around 25 people working here in the Lombardy region, particularly around the hospitals in Lodi, Codogno and Sant'Angelo. The health system here is very advanced, but the virus has outpaced all attempts to deal with the increasing number of cases. The hospitals are at their limit. In the emergency room at the Lodi hospital there are now 80 beds. Yet even with that extra capacity, the only way to refer a new patient in is if another patient recovers or dies.
Our main job is providing support to the medical staff inside the hospitals. We're doing everything we can to keep the doctors and nurses healthy, because if they fall ill, there will be nobody to treat patients. We have a lot of experience with infection prevention and control from the epidemics we face across the world, so we're helping to create pathways and processes within the hospitals to ensure that staff are protected from infection and that people who aren't infected don't become infected.
Medical care and outreach
We're all on a steep learning curve with this disease. We have infectious diseases specialist, anaesthesiologist, and an emergency medicine expert working side by side and learning from the hospital doctors who were involved in the response from the beginning. The doctors and nurses here have been at the forefront of the epidemic and have developed a clinical capacity that is extremely valuable. We can learn from them so we're better prepared to fight this disease in other places. Already we've seen new diagnostic approaches, such as using ultrasound instead of X-ray for lung examination, that is proving far simpler.
Outside of the hospitals, we're doing outreach work within in the population, working with general practitioners and family doctors to help treat people in their homes and in facilities for the elderly. As all hospitals have reached their capacity, there is no choice but to treat some patients with less severe symptoms at home. Having pneumonia is serious at the best of times, so treating it at home comes with added difficulties.
We're collaborating with local health authorities in using a telemedicine and tele-surveillance service to monitor patients and their oxygen saturation so to intervene quickly if their situation deteriorates.
Everybody here is working beyond their limits. It's been incredible to see people working around the clock, trying to adapt, trying to learn, trying to collaborate to save as many lives as possible, all while working in the face of so much death.
There's a small bakery near the entrance of Lodi hospital and yesterday I got talking to the baker. She opens from 5 o'clock in the morning so she can give a coffee and croissant to the medical staff who are coming off the night shift. She told me that a lot of the doctors and nurses get their coffee and then go and sit in a corner and start crying. They cry there so they can get it out of the way and can then go home and care for their families and not show how hard it is.
In a crisis like this where needs are overwhelming, hard choices have to be made. As MSF we know this very well from the critical situations we face around the world.
We will continue to provide support here for as long as we're needed. We are also preparing to intervene in other areas and regions, included those where the epidemic is just starting and where prevention measures can have a big impact."​